SWATCH watches have always been interesting from a design perspective because they have at times acted as a blank canvas for artistic expression. We've seen interesting designs over the years that take advantage of this fact, and sometimes the uniqueness is surprising. 
Have a look now at what I would consider my favourite watch from the crop of Chinese New Year themed watches for 2020, the CHEESE! SQUEAK SQUEAK! from SWATCH. 
Now let's take it all in.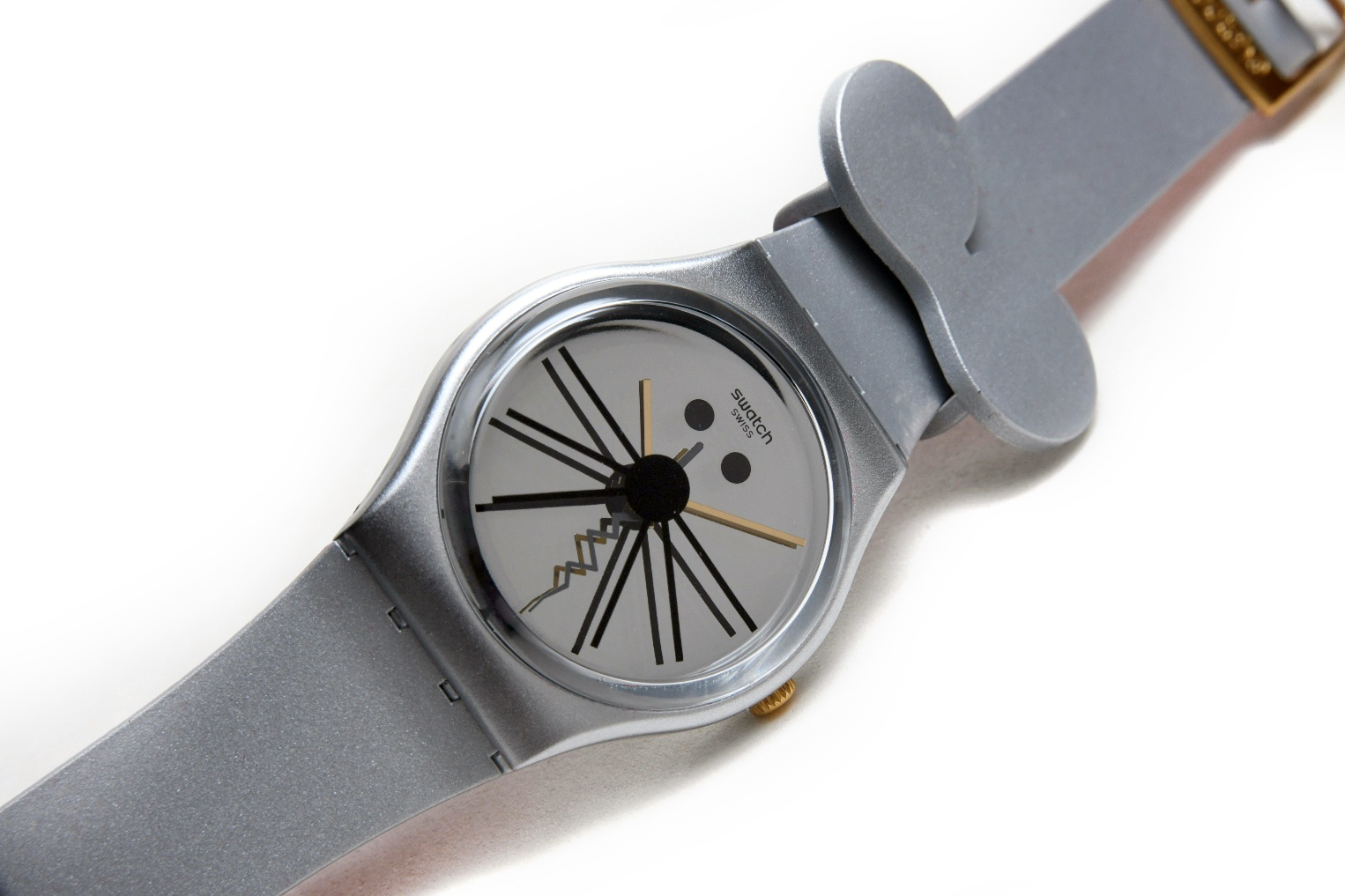 What we have here is an austere minimalist design that is monochromatic in execution with a silver matte case and mirrored dial that is meant to look like the face of the animal of the Chinese Zodiac that is being celebrated this year – the Rat. Two black dots under the SWATCH logo are for the eyes, with black whiskers extending from the central pinion cover for the nose, and a grey seconds hand that is probably representative of the rat's tail.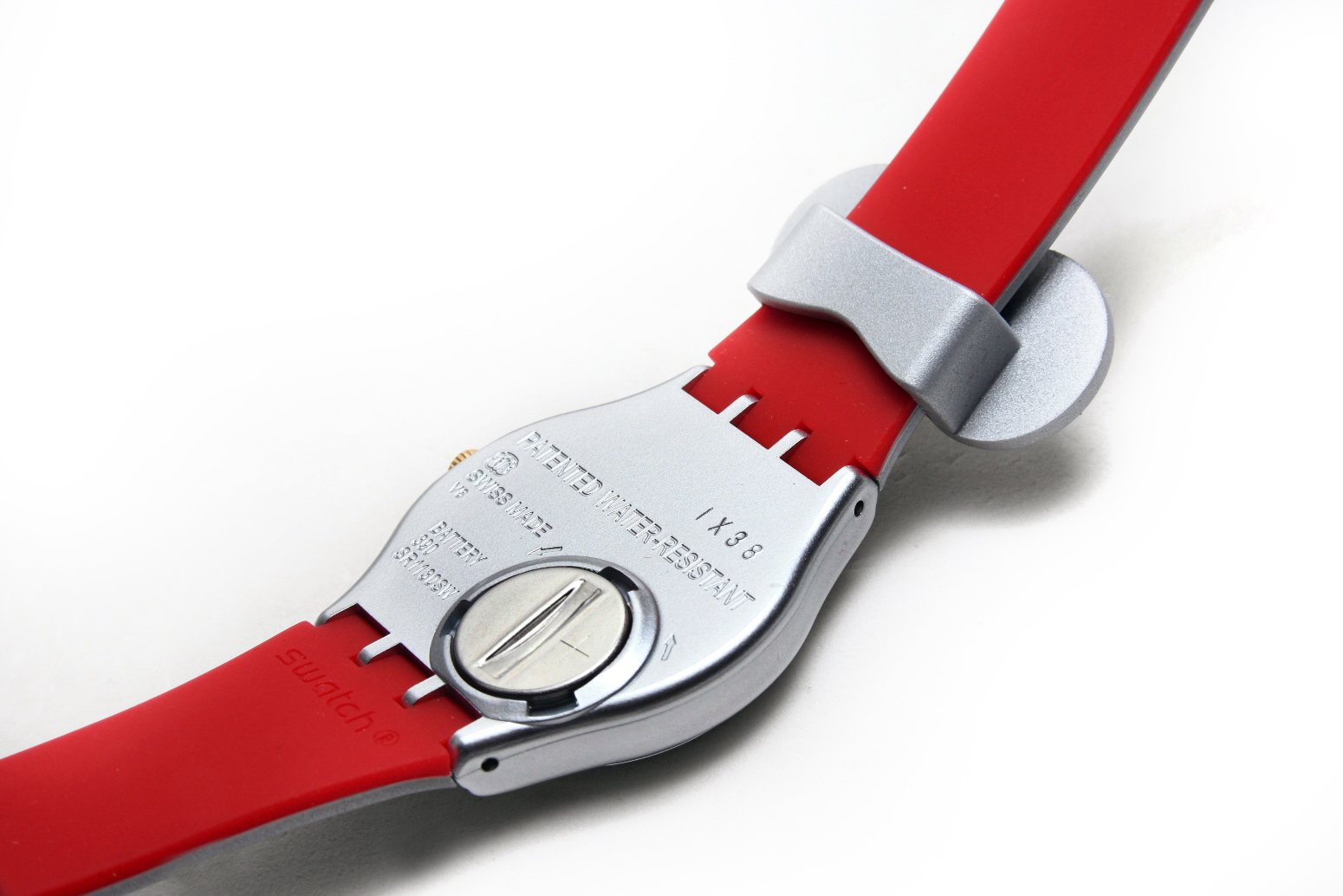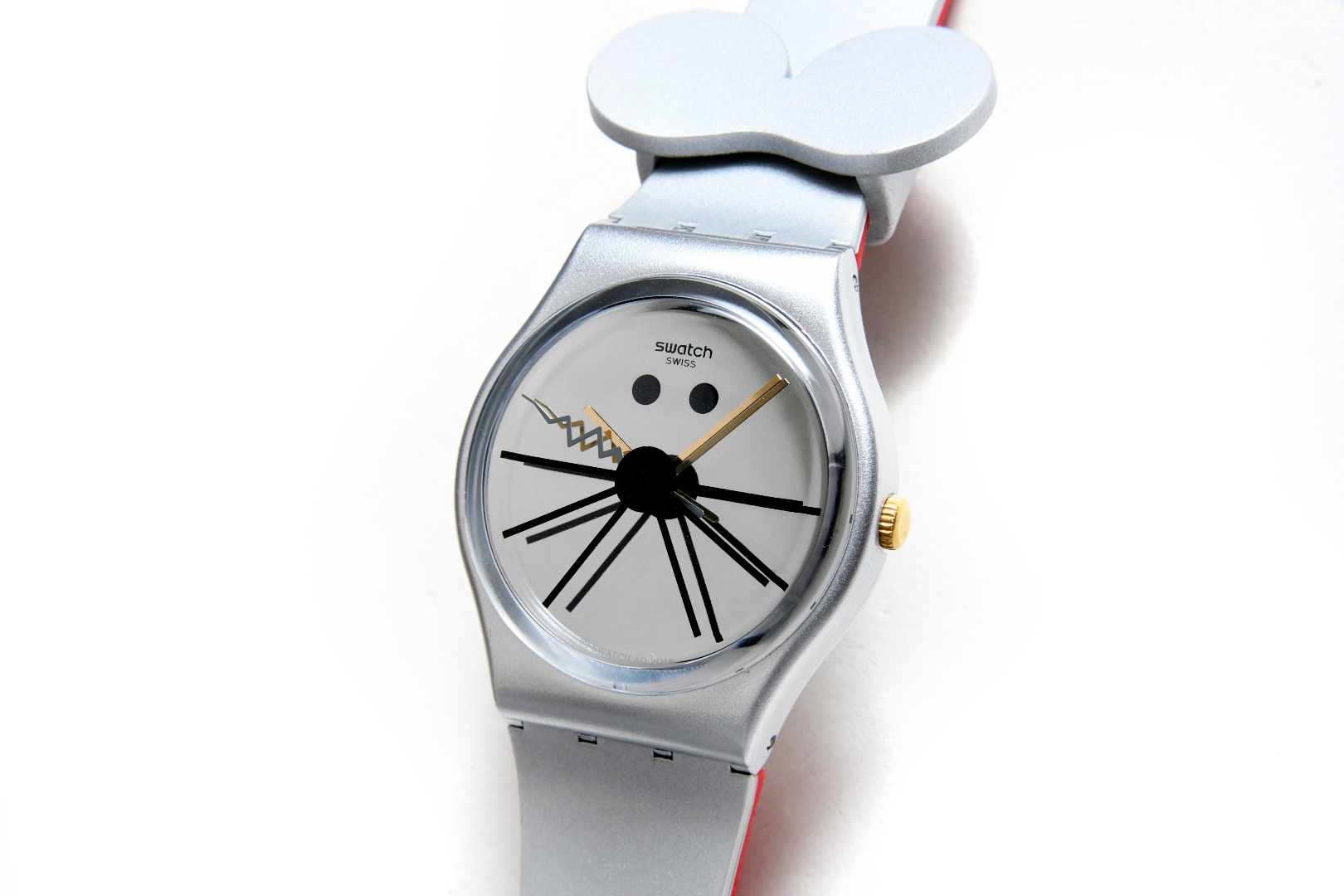 One last detail on the watch that is worth mentioning is the strap keeper, that comes with a pair of ears on top to complete the look.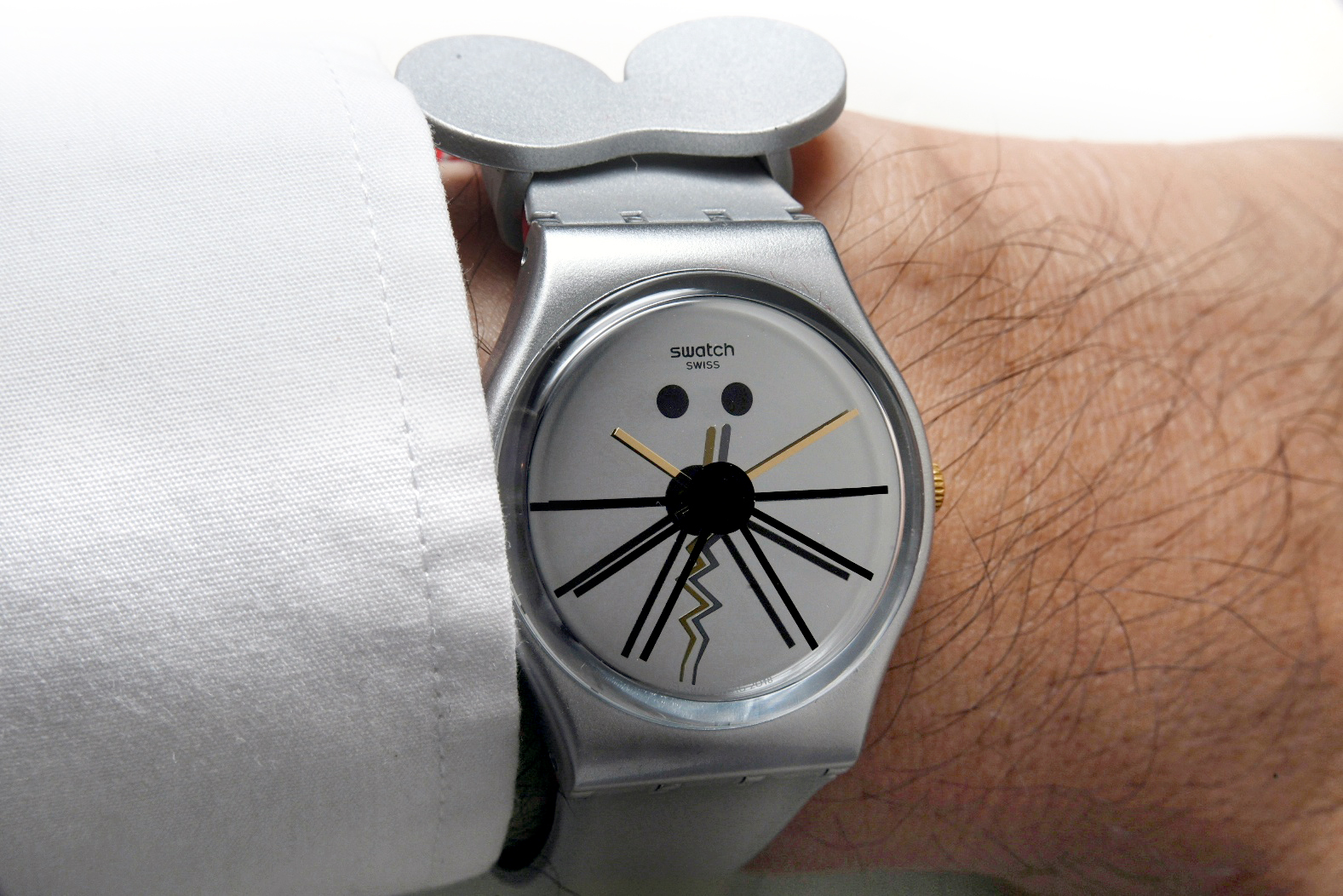 The watch alone is interesting and if SWATCH had stopped there, it would exist on the border of being interesting enough, but maybe not extend to the level of being memorable. 
What makes the difference then?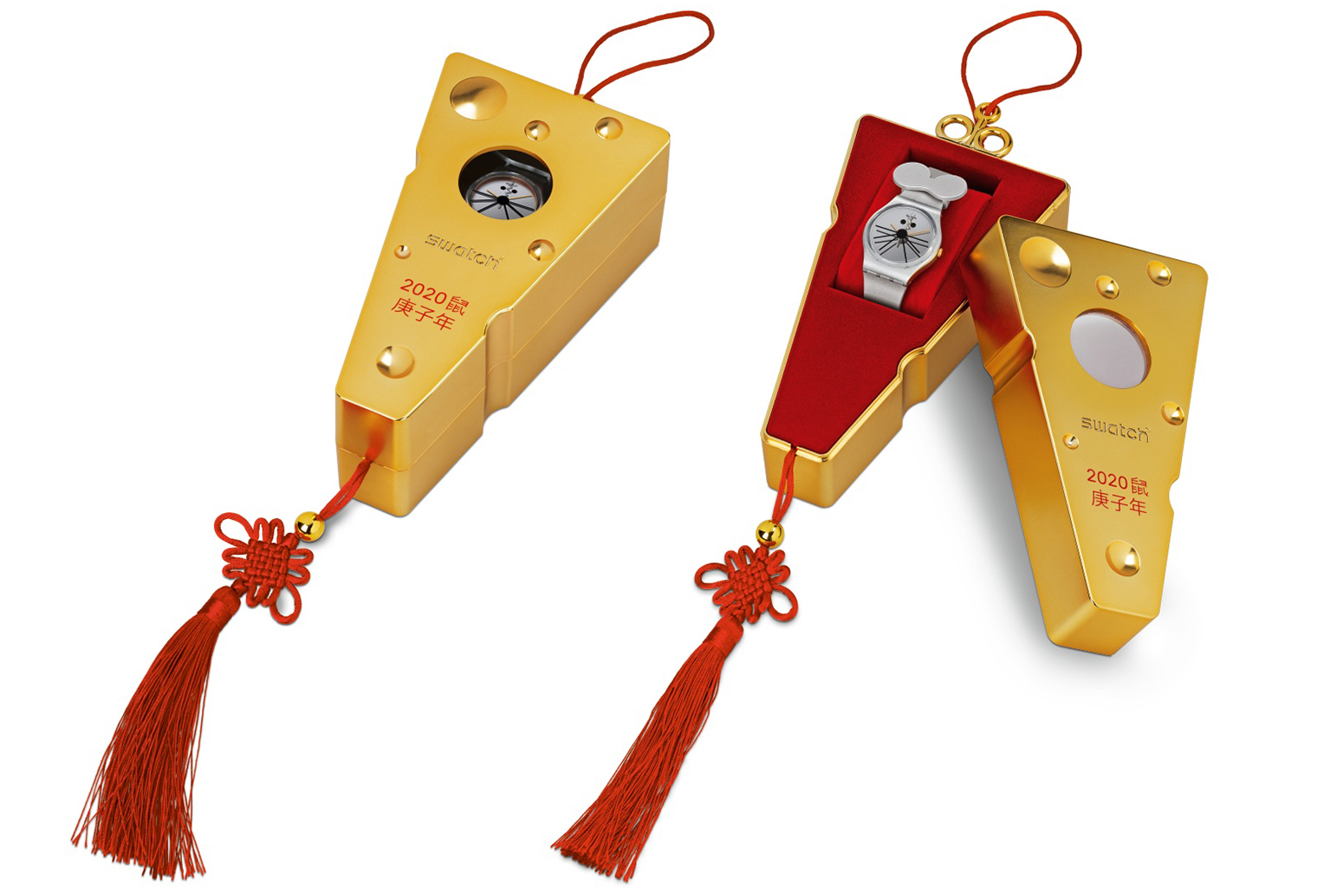 Well, how about having the watch come in a gold presentation box shaped like a slice of cheese?
Isn't that crazy, and oh so perfect. It's the perfect gift for friends this Chinese New Year or if not, a more accessible alternative to the metier d'arts laden CNY watches from the other brands. 
Whatever the case may be, I rate this as the best conceived Chinese New Year watch ever made! Bravo Swatch!
It's available at SGD$140, at all SWATCH stores and online at this link.