Have a look at this article on the BBC's website that somehow resonated with me. As a watch photographer, I'm used to setting the time in the watches I photograph at 10.10 mostly or at whatever time will show the complications on the dial to best effect. In this post however, the wrist-shot, or in some cases, the pocket watch, or iPhone shot, is set to at 12 noon, as a testament to the time that the picture was taken, in order to show the deserted background of places that would normally be full of people.
It's a whole new world that we live in now, with a vast proportion of the global population under some kind of lockdown. It is surreal, frightening and anxiety provoking.
These pictures were taken by various Reuters photographers around the world who are probably under lockdown locally where they are since no one can travel.
My recent trip to Terminal 3 at Changi Airport in Singapore was similarly surreal with mostly cancelled flights listed on the arrival boards, and a few staff sitting around. No passengers of course.  Shown below, my noon-shot on my Rolex Explorer 2 with a heart shaped sticker on the crystal.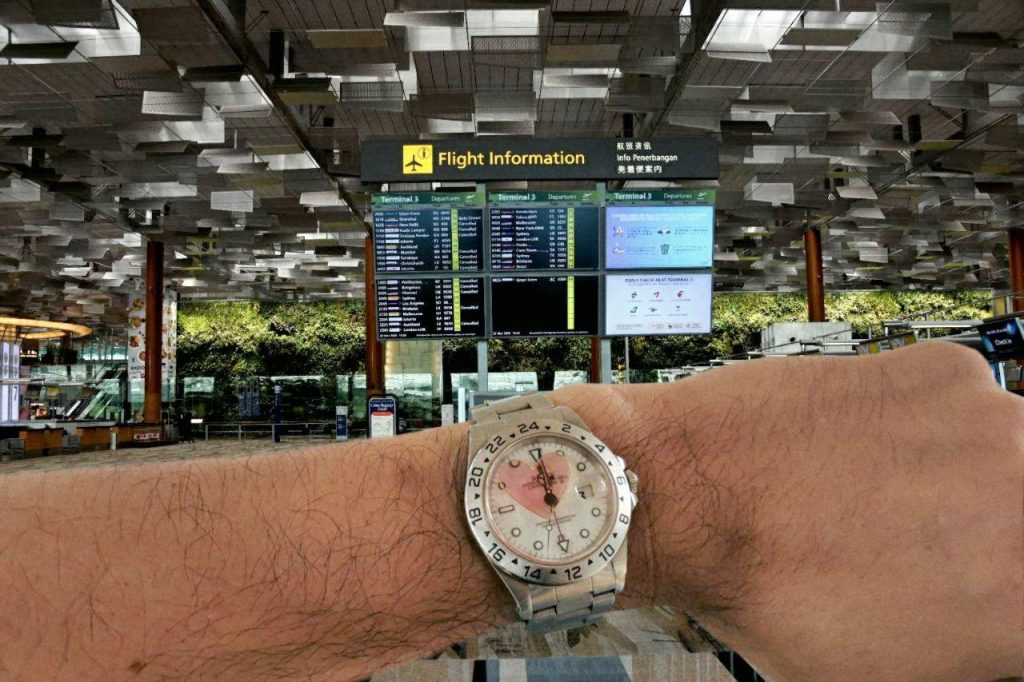 Stay safe, and let's hope that this current global nightmare will end soon.