One of favourite Patek Philippe watches of all time has to be the highlight from Baselworld 2017, the Aquanaut Travel Time 5650G Advanced Research, a watch that by all appearances is everything one would expect, save for the weird cut-out to the left of the dial, housing an almost incomprehensible mechanism.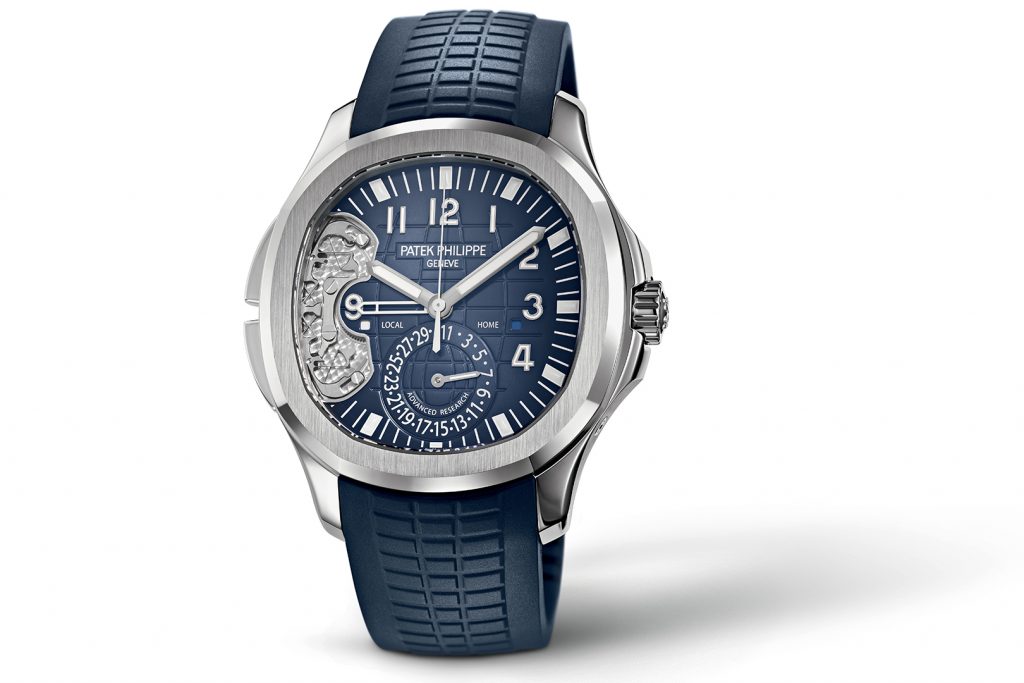 Part of the Advanced Research Program from Patek Philippe, which started in the early 2000's, it was a program that ushered in a series watches to come over the years, with the starting idea being the use of silicon in horology, and how it could be applied to the construction of parts of a standard escapement system.
Five watches were introduced from 2005 to 2011, with the Patek Philippe invented silicon based material called "Silinvar" – (from Silicon and Invariable) – that was gradually applied to more and more parts of the escapement system.
Certainly, while the 2017 Aquanaut Travel Time 5650G Advanced Research also had a silicon based innovation in the form of a new Spiromax hairspring with a patented terminal curve and inner boss, it was also the first time that it introduced something that had nothing to do with the escapement system or silicon. Instead this was an innovation that was in stainless steel and the first time that an Aquanaut (Travel Time) would feature among the Advanced Research watches.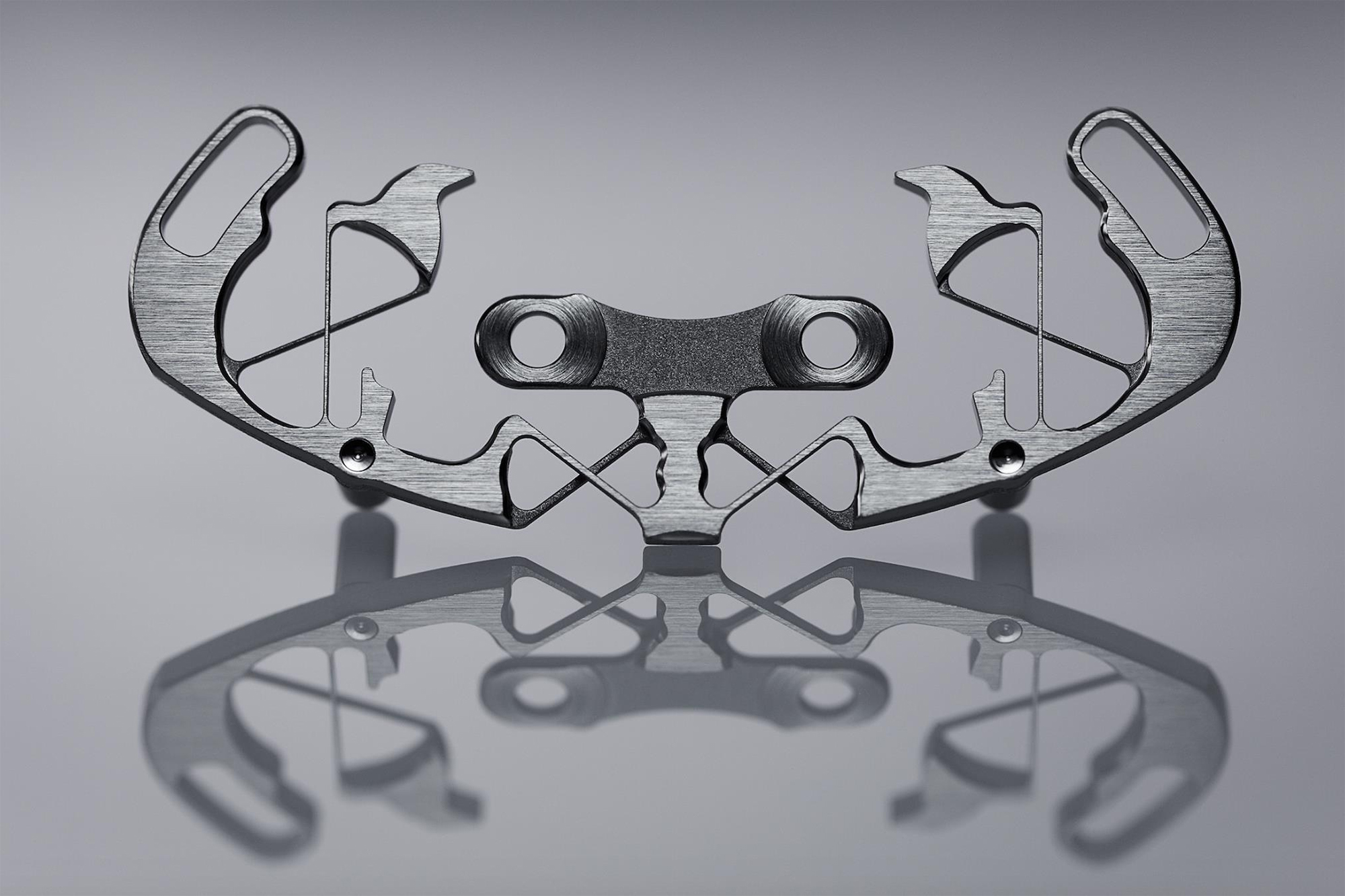 That mechanism that you see here is all in one piece of stainless steel, precision cut in the conventional way in watchmaking then finished to Patek Philippe standards. What does it do?
Well, it is a compliant mechanism that harnesses the elasticity of materials to replace mechanical articulations composed of pivots and leaf springs for time-zone adjustments. The new control mechanism, with flexible elements provides many advantages: simpler assembly (12 parts as opposed to 37), faster assembly (4 screws), flatter silhouette (1.24 mm versus 1.45 mm), no mechanical play, no friction, and no arbor wear, which assures completely lubricant-free functionality.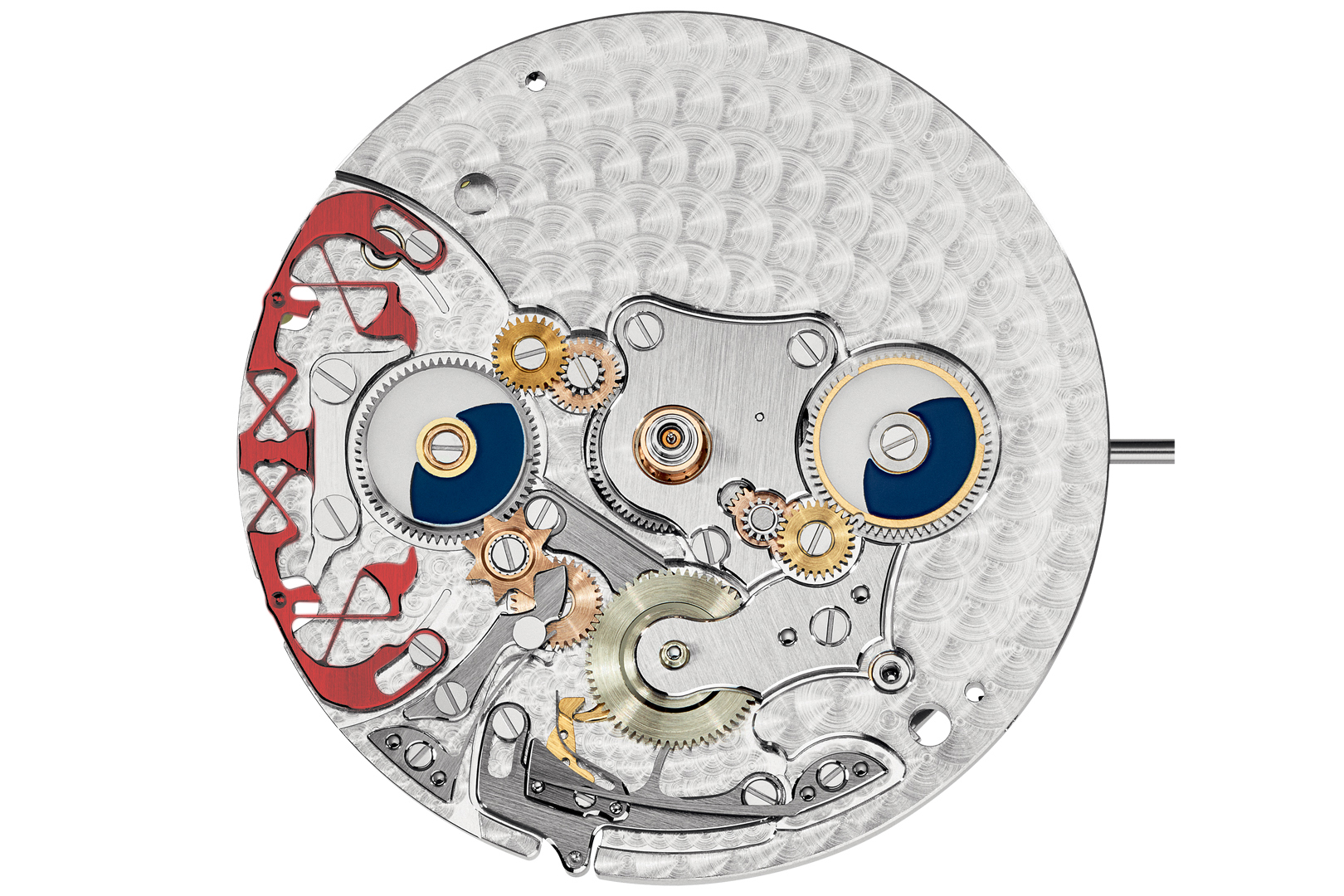 At the time I was contemplating how this concept could be used more widely, and it turns out the applications are quite astounding and far reaching.
But let's have a better way to explain how wondrous it is. Have a look at this video that I found on YouTube that shows us what compliant mechanisms are and how they have been used in many applications, such as in nuclear weapons and space exploration.
Warning: there is no watch content here, but whatever is in this video directly applies to the Aquanaut Travel Time 5650G Advanced Research. Also, I highly recommend that you take the time to watch this 12 minute video. 
Here's hoping that Patek Philippe can extend this concept further in watchmaking in the future.