In another unconventional year for the watchmaking industry, 2021 presented a number of watches that were remarkable for their adherence to the watchmaker's craft, engineering and honouring the heritage of the brand. No matter how crazy things may seem in and out of the watch world, we can always count on the industry to devise new ways to surprise and delight watch lovers through their ingenuity. Without further ado, Martin presents his top 5 watches for 2021.
Urwerk UR-112 Aggregat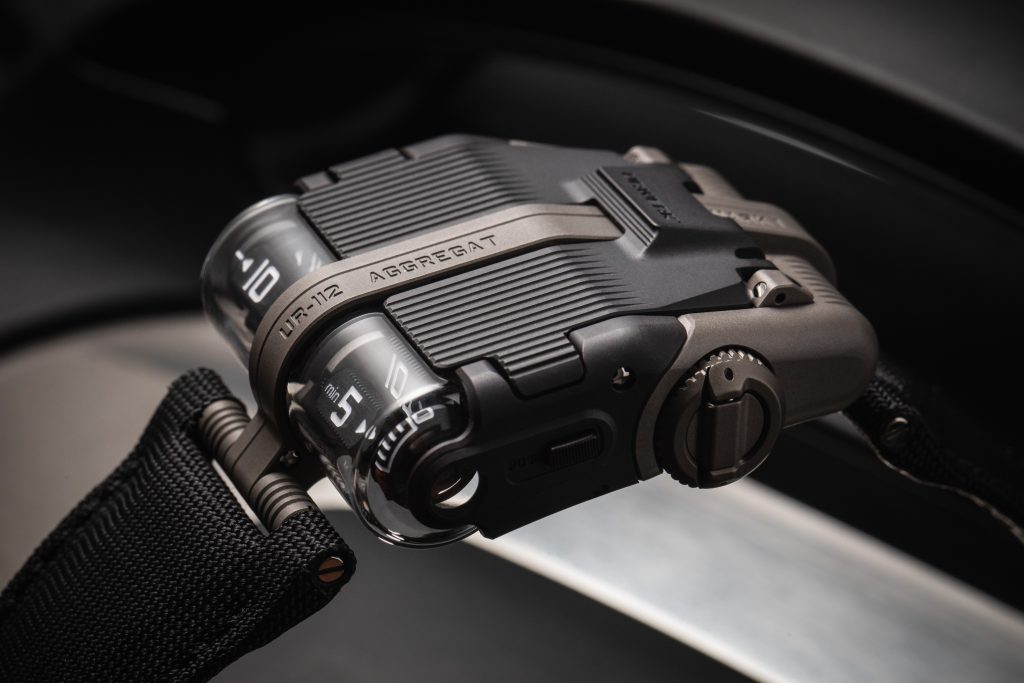 Having been teased on Instagram as a movement under construction during Geneva Watch Days, the unveiling of the UR-112 Aggregat was well received by those who are fans of independent watchmaking. Constantly devising new ways of telling time, Felix Baumgartner and Martin Frei of Urwerk outdid themselves with the new UR-112 Aggregat with its three dimensional construction. A result of the Special Projects collection, the watch features a few novel construction methods, with the inclusion of a drive shaft-like component called the "Cardan shaft". Incorporating gears with conical teeth, this enables the power to be transmitted from a horizontal plane to a vertical plane – this in turn powers the time display that is formed out of triangular prisms that are reminiscent of old classroom clocks. Incredibly futuristic in its appearance, the UR-112 Aggregat features its time display in cylindrical sapphire crystal pieces – combined with its titanium case, this brings a sci-fi look to the entire watch in a way that has not been accomplished before by the brand. Fans of watchmaking, take note – Urwerk has never left the building, and is bringing its unique interpretation of time-telling for us to enjoy.
Breguet Queen of Naples Heart Ref. 9825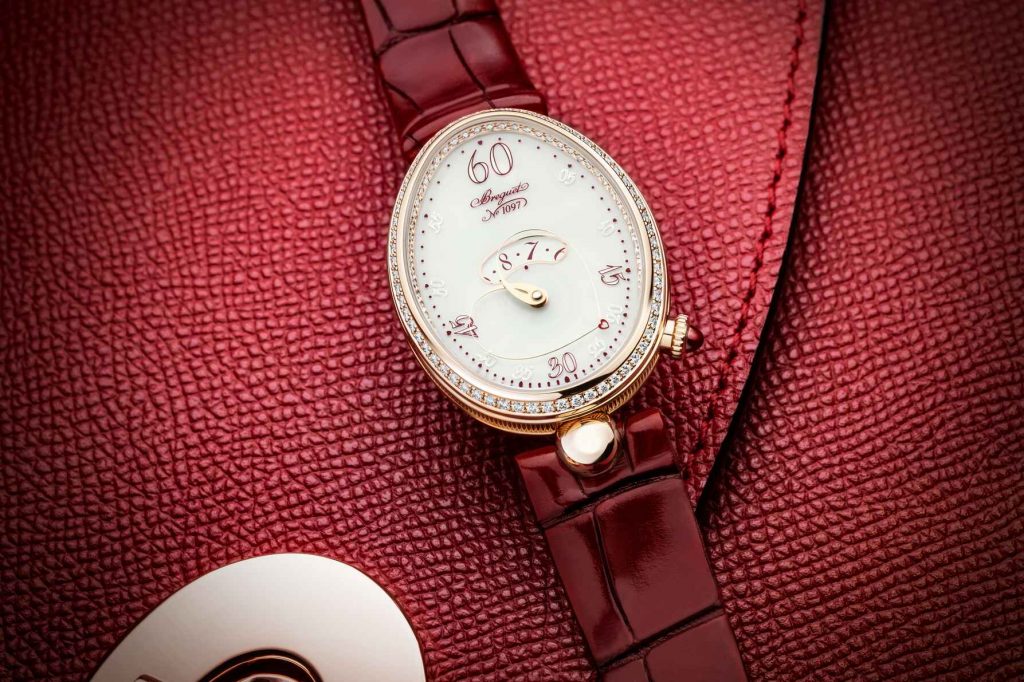 Released in time for Valentine's Day 2021, the Breguet Queen of Naples Heart Ref. 9825 is a gem-set wonder with a novel time display. Breguet's oval-shaped Queen of Naples case has been the brand's signature ladies watch that was modeled after the watch made for Caroline Murat, Queen of Naples. The Queen of Naples Heart provides this model with its unique time display through a mechanism of oval shaped cams and gears that allows the two-piece minute hand to follow the shape of the case, and form heart shapes as it travels around the dial. This method of time indication is protected by four patents, made even more beautiful with the addition of 128 diamonds on the case and chapter ring, and its sapphire crystal dial with white lacquer giving it a translucent effect. The watch is delivered on a vermilion alligator leather strap with a rose gold deployant buckle set with 0.98 carats of diamonds. Its beauty is undisputed – fit for a queen, however, with only 28 pieces available to the public, only the lucky few will be able to make this a permanent treasure to their collections.
Tudor Pelagos FXD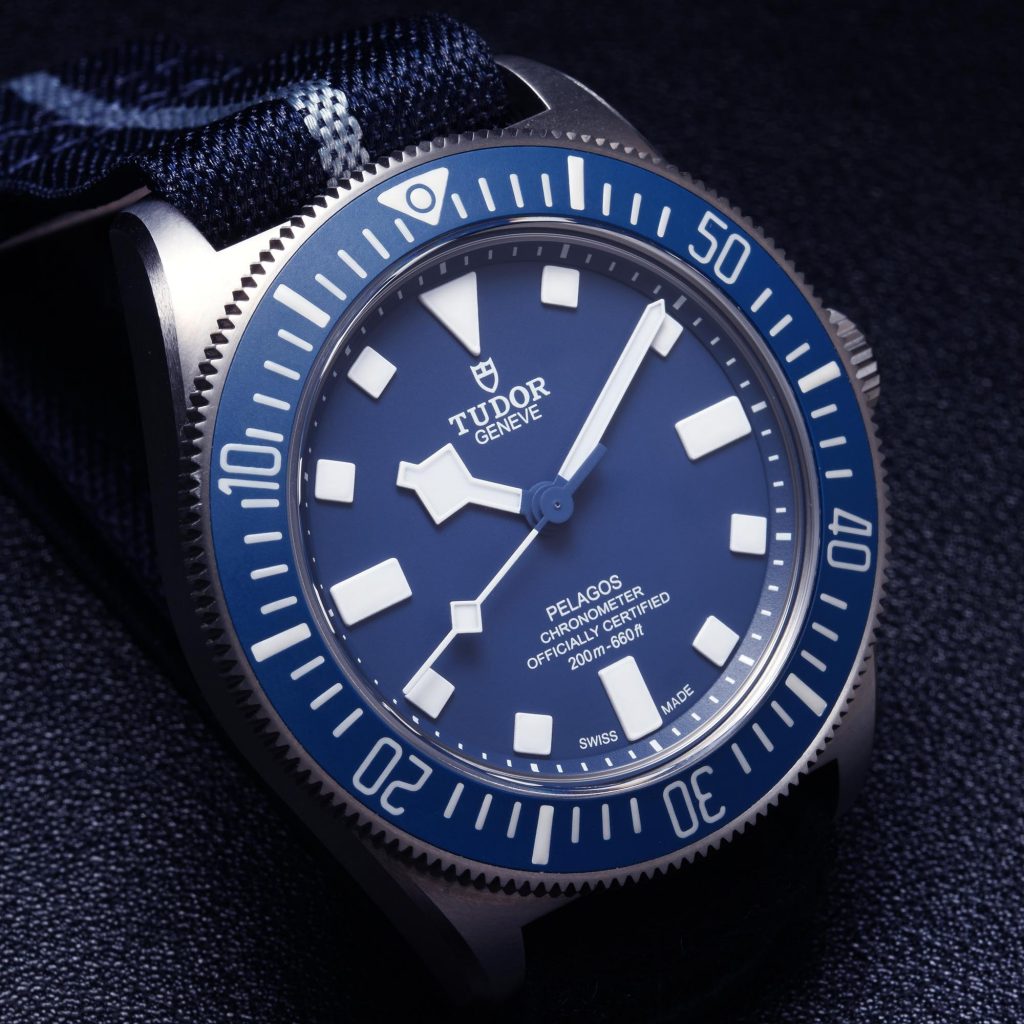 Earlier 2021, Tudor teased a partnership with the Marine Nationale – a storied partnership between the famed watch company, and the French Navy. With their last issued watch coming from the 80s, this renewed partnership sheds light on the history of these institutions, whilst modernising the military timepiece for the 21st Century. Based on the existing Pelagos model, the Marine Nationale provided Tudor with strict criteria that led to the Pelagos FXD, with its most distinct feature being the fixed bars that add strength to the watch – hence the suffix "FXD". Also modified from the original watch is the bezel – made more pronounced for added grip, as well as a bi-directional countdown bezel made of ceramic with SuperLuminova inlays. The watch keeps its tool watch roots, with its case made from titanium, and coming in at 42mm. Delivered on a fabric strap with "self-gripping fastening system", as well as an additional thread-through rubber strap, the Tudor Pelagos FXD provides incredible historical value with its connection to the Marine Nationale, as well as housing great utilitarian watchmaking able to withstand the most punishing of conditions – do a quick search of Instagram and you can find the model that is issued to the navy personnel of today. If that is not enough to convince you of its chops, nothing will.
Petermann Bedat 1967 Second Series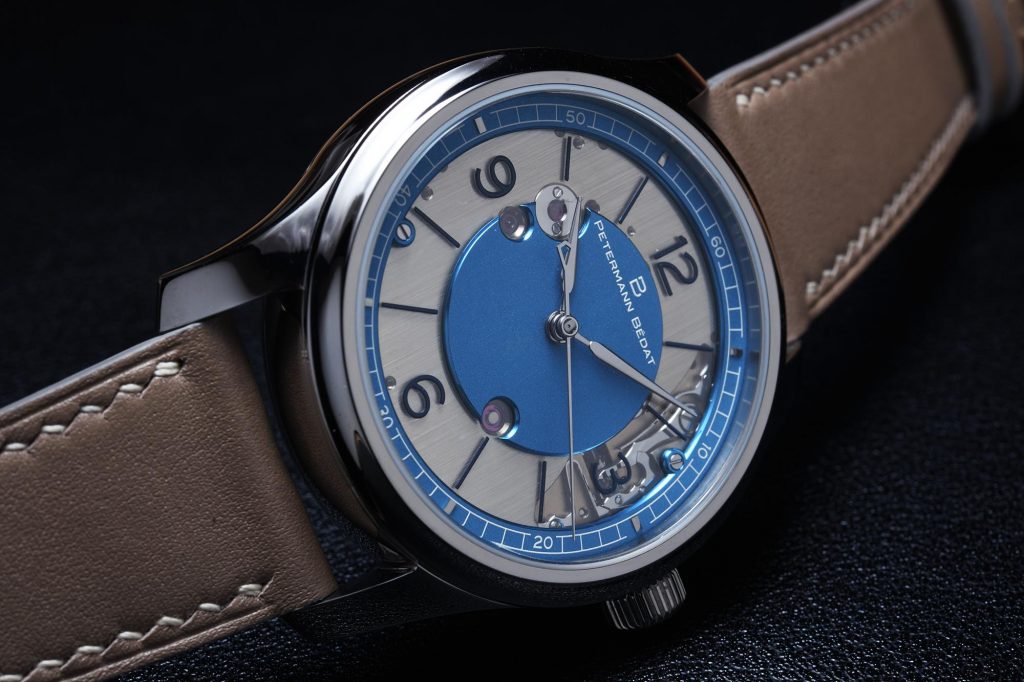 There has not been a time when independent watchmakers have had as many eyes on them as now, and the rise of Petermann Bedat is a testament to that. The duo of Gael Petermann and Florian Bedat have come up with a watch that is essentially a love letter to the independent watchmakers of Switzerland, drawing on talent from Kari Voutilainen's Comblemine dial factory, and the legendary Dominique Renaud's movement development expertise. The watch itself is crafted in grade 5 titanium, and is modestly sized at 39mm – a great size for all watch lovers. The dial crafted by Comblemine features a sapphire panel that enables viewing of the German silver baseplate below, bringing contrast to the blue tones with its warmth. Flipping the watch over, we see a massive synthetic ruby jewel, as well as a steel bridge spanning close to the entire diameter of the movement. This steel bridge houses the deadbeat seconds system of the watch, a complex mechanism called the Gafner system that utilises pallets and shaped gears to release the power at one second intervals. Overall, the Petermann Bedat 1967 Second Series shows great promise from these two millennial watchmakers, and we cannot wait to see what the future has in store for them.
Blancpain Air Command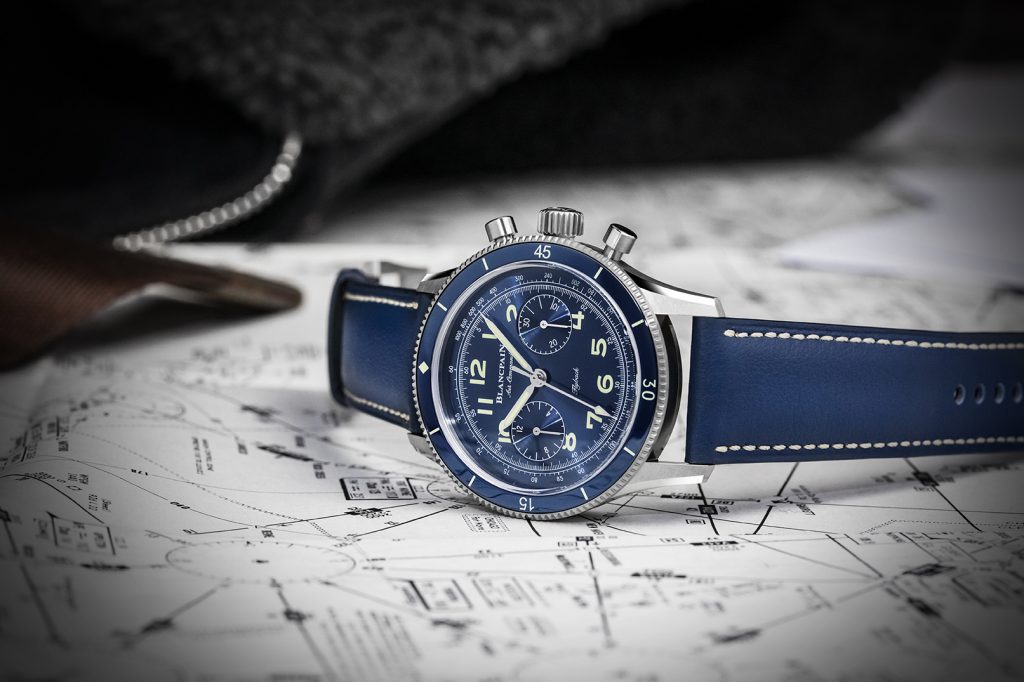 The Air Command from Blancpain is as enigmatic as it is an attractive pilots chronograph – much of its history has been lost to time, but what has been unearthed is an amazing watch with a speculated history of originally being a US Air Force project (Source: Phillips Watches). Regardless of this unknown background, the watch remains as a tribute to a bygone era when watches were essential tools in the cockpit. Coming in either a red gold or an unusual Grade 23 Titanium case (the same type used in the medical industry), the watch is a flyback chronograph utilising the Blancpain F388B. A high-frequency chronograph movement, combined with vintage aesthetics is paired with a blue dial and bezel, creating the perfect mix of old and new for this enigmatic model.
2021 has shown us that the watch world still has ingenuity within it – regardless of the hype surrounding certain pieces. While there may never have been as many eyes on the industry as there have been this year, we can rest assured that the watch world will continue to innovate and proceed on its path to improve its mechanisms as well as capture the hearts and minds of those who love great stories and vintage aesthetics.