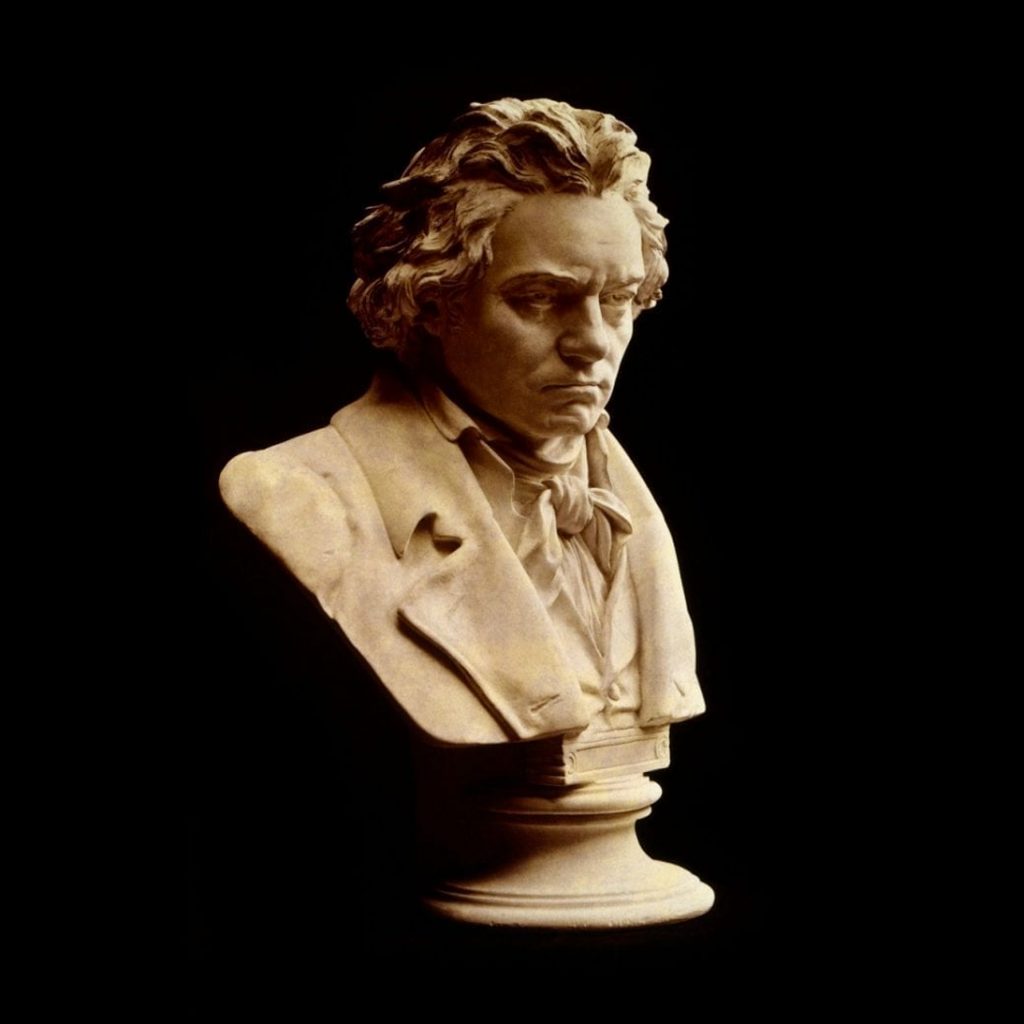 NOMOS has just launched four Tetra model watches commemorating 250 years since Ludwig van Beethoven's birthday, which is great since it's good now and then to be reminded of the composer's achievements.
Tortured throughout his life by the lack of financial stability, failed love affairs, a shifting political situation that created a revolving door of patrons, and the loss of his hearing, he nevertheless used these events to fulfil a mandate that seemed to have come from god: to create music that would transcend the mundane, to become an expression of much more than the classical tradition that he had inherited. Indeed, he was the composer that marked the beginning of Romanticism, in which it was the responsibility of each artist to express their own inspirations, subjectivity and personality in whatever they created.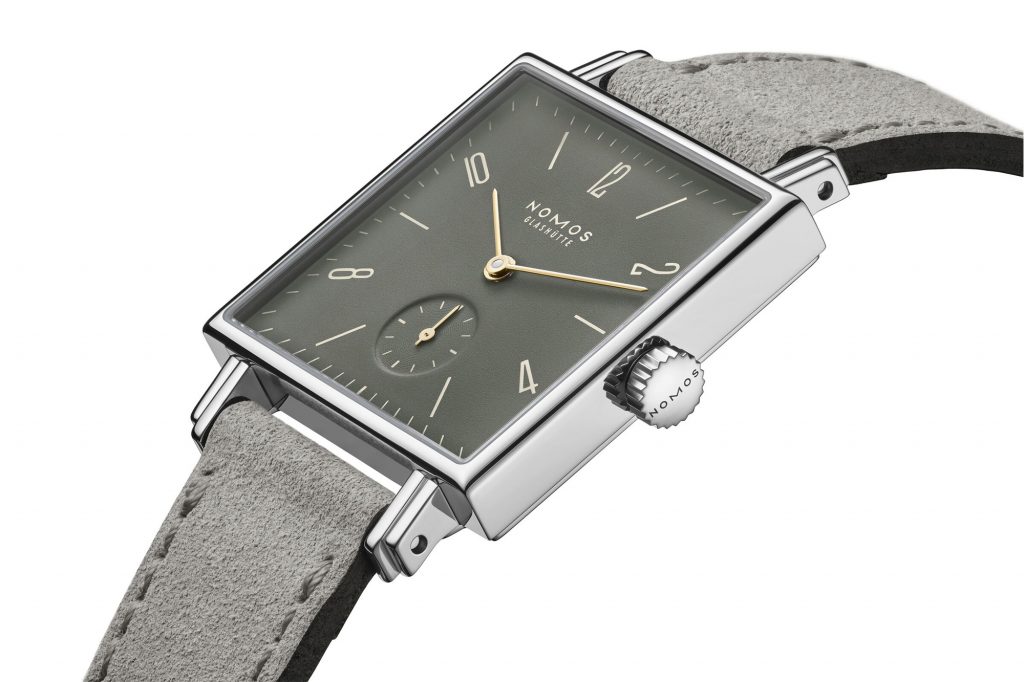 The four watches therefore are named after significant aspects of Beethoven's life, with "Ode to Joy" being the poem by Friedrich Schiller that appears in the final movement of Beethoven's Ninth Symphony, "Fidelio", named for the only opera that Beethoven composed, "Divine Spark", an English translation of the the word "Götterfunken" which appears in the poem Ode To Joy and "Immortal Beloved", the reference he made to a mysterious lover via a ten page letter that was never sent.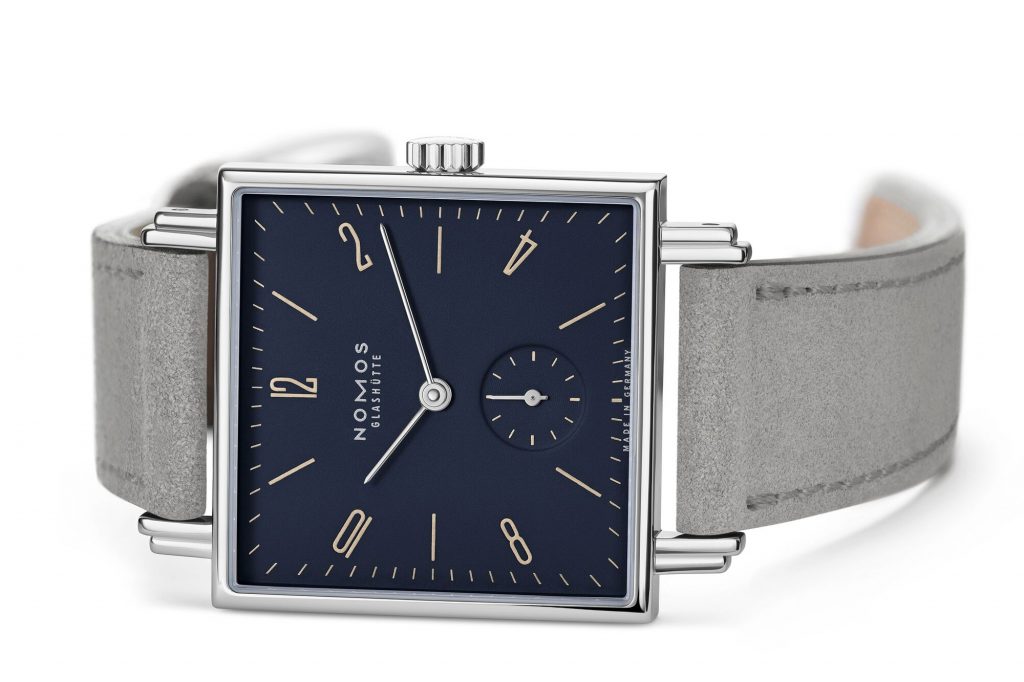 The four Tetra watches, "Ode to Joy", "Fidelio", "Divine Spark" and "Immortal Beloved", carry the dial colours of olive green, dark blue, copper, turquoise respectively.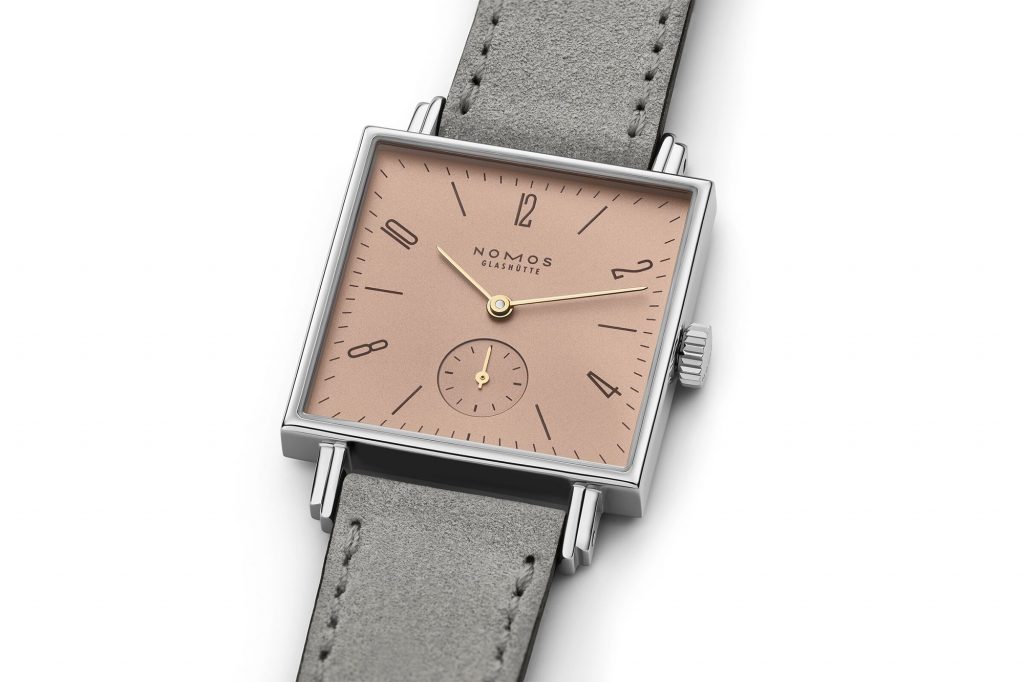 Now the Tetra model is interesting because of the square shaped case, which works well with the minimalist dial aesthetic that NOMOS is famous for. On the wrist, it fulfils its mandate well, being a slim, manual-winding piece, carrying the in house NOMOS Alpha calibre that is based on the ETA/Peseux 7001. And at 29.5mm x 29.5mm square in size and a thickness of 6.5mm, I can imagine the most energetic virtuoso pianist (perhaps Beethoven himself) wearing these watches without any hindrance to their playing.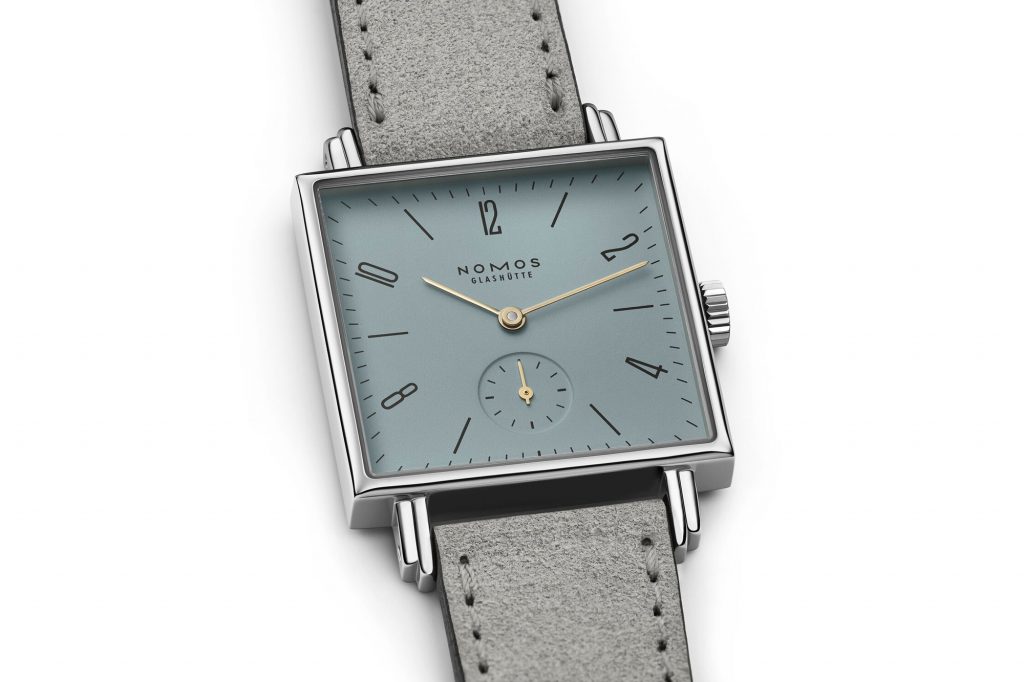 That's all well and good.
But then, what about the Beethoven connection? Well I think that NOMOS didn't go far enough in the design. The dial colours are not explained in why they were chosen. Why olive green for "Ode to Joy"? Is it because of the pastoral scenes that come to mind when you listen to it? But wait, wasn't there Symphony No.6 or the "Pastoral" Symphony" for that?
It would have been nice also to see some visual storytelling in the watches. An accent here and there, connected to some fact in Beethoven's life linked to each name of each watch, could have been placed on the dial, or on the caseback. But no – even the name of each piece doesn't appear anywhere on the watch. For all intents and purposes then, each watch is no different from the ones in the standard catalogue, save for the new colours.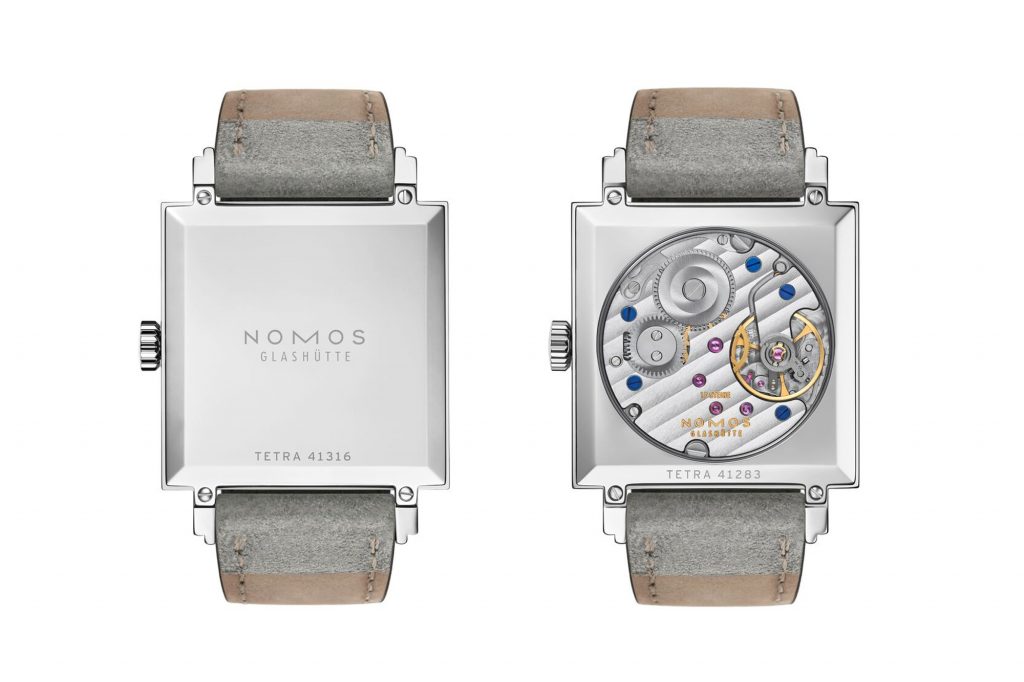 Why do I feel so strongly about this? Well I'm a Beethoven fan and so how do I demonstrate that to other people if I wear this watch? I can't. And while I am in my seat at the concert waiting for the orchestra to begin playing Beethoven's greatest hits, I'll just be wearing a nice German watch without any obvious tribute to the composer.
I think that there are other examples of watch brands that do it well. Maybe take a cue from Oris, who has been producing jazz themed watches for a long time. In those watches, some aspect of the jazz musician in question shows up on the design, and each is different enough that people know that it is something special. Or maybe Raymond Weil, who are much more extroverted in showing in the design of their music themed watches who they are paying tribute to.
This is Beethoven after all we're talking about – the greatest composer that ever lived, who was famous for subverting prevailing notions of what was right, but showing a new better way.
Ok, so maybe it's not what I would do. But maybe there will be others who can appreciate what NOMOS is getting at with this new series. If you're a Beethoven fan and also like minimalist design, then here's the watch for you.
And since we're on the topic, have a look at a snippet from the 3-part BBC Documentary – "The Genius of Beethoven" that features this musical duel in the early part of Beethoven's career, where he competes with the best virtuoso pianists of his day in improvisation. Needless to say, he won.
[ninja_tables id="4451″]