We have in our recent lifetimes experienced improbable events that have shaken our beliefs of how the world should be. Among these, the two that stand out for most people are probably when Donald Trump became US President in 2016 and the one in which we are all in the midst of currently – the unprecedented shutdowns worldwide caused by the Coronavirus pandemic.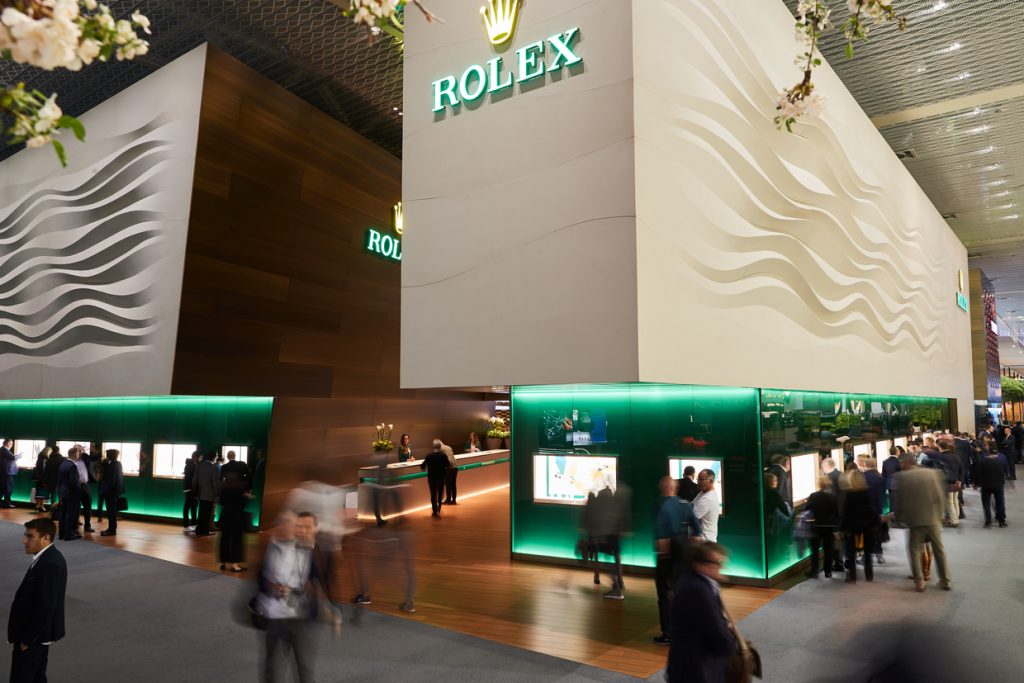 For those of us in the watch industry, we add today, one more improbable event that has unfortunately come to pass – the announcement of the departure by the blue chip brands, Rolex, Tudor, Patek Philippe, Chopard and Chanel – from the "postponed" Baselworld in January 2021, and from other editions henceforth, should they happen.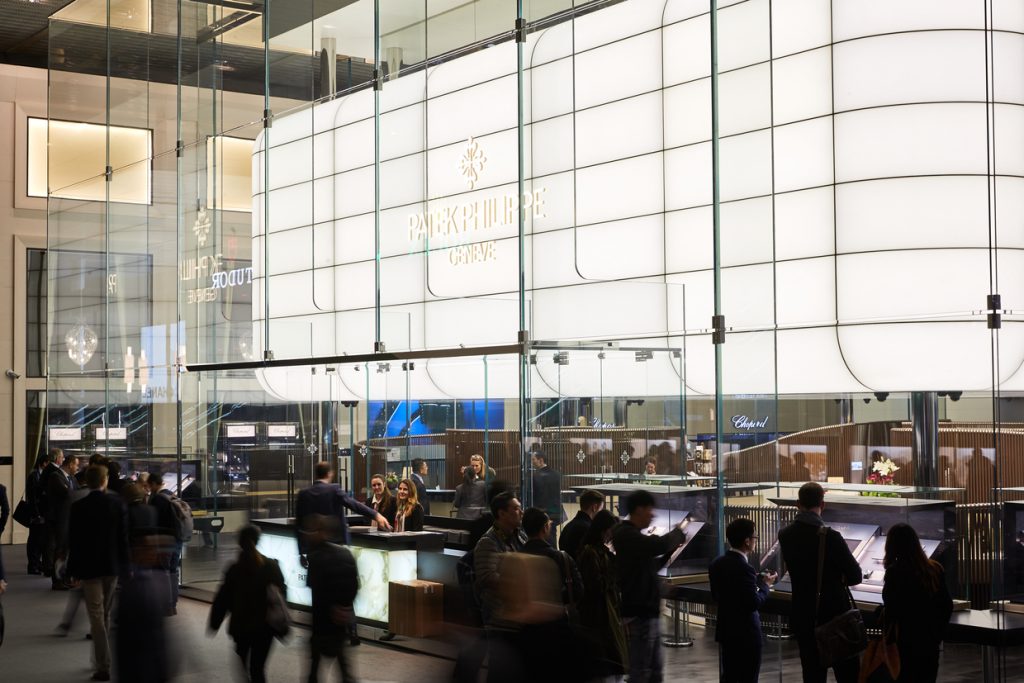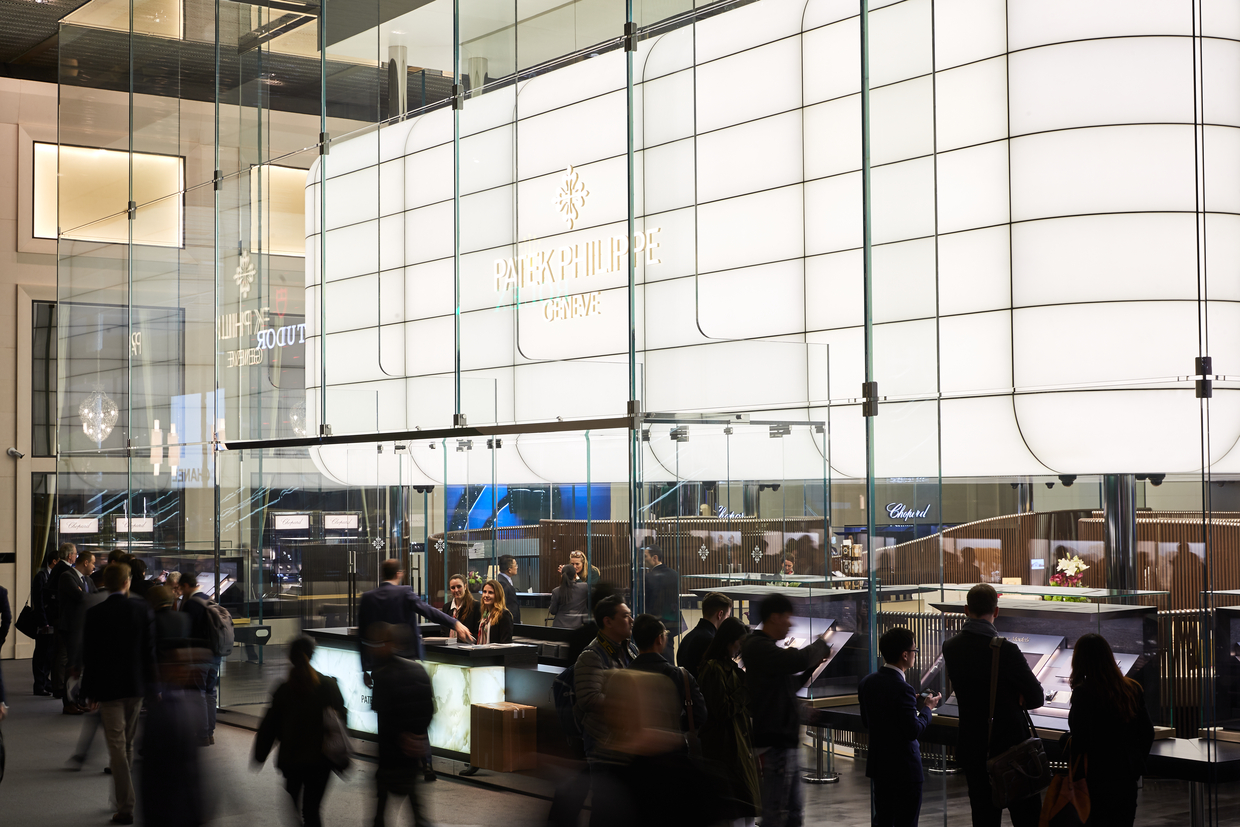 In a joint press release by these heavy hitting and long time anchor tenants from Hall 1 of Baselworld, they will create a new watch trade show in Geneva with the Fondation de la Haute Horlogerie, in conjunction with the Richemont brands at Watches & Wonders in early April 2021.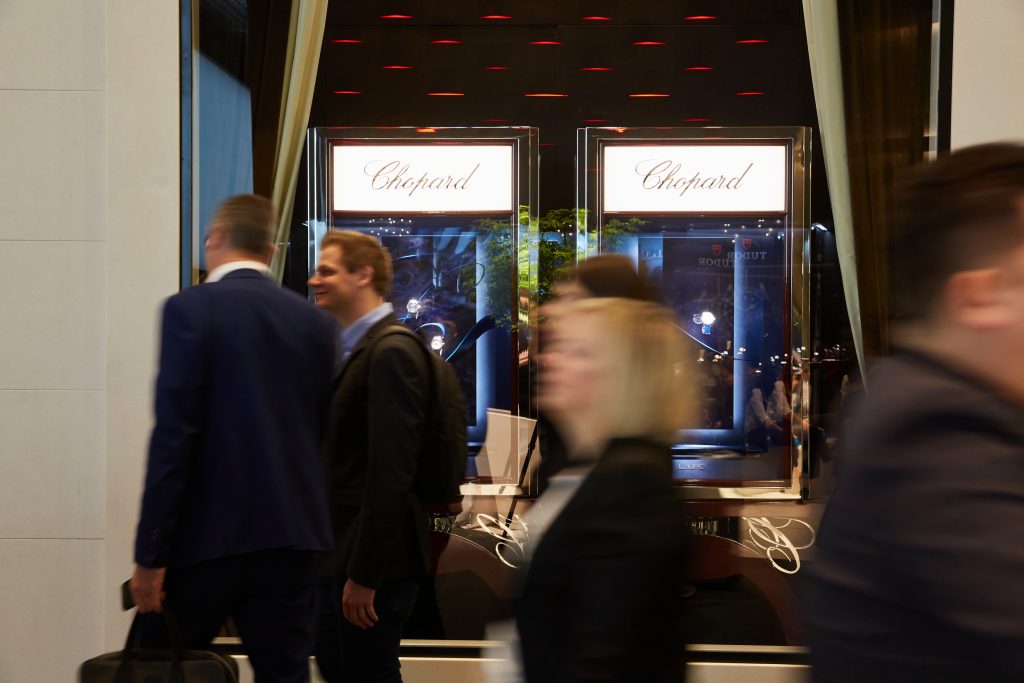 Obviously, the departures in recent times by the Swatch Group and other significant brands like Breitling, Seiko, Casio and others were their own seismic shocks that had come about for a mix of reasons. The root cause without doubt, was the arrogant and inattentive Baselworld management, who had done little to improve the experience of those who exhibited and attended. Instead, everything that they did was glazed with an avaricious spirit, with price gouging the norm, and overcharging for every little thing a state of affairs that long time attendees had been trained to deal with.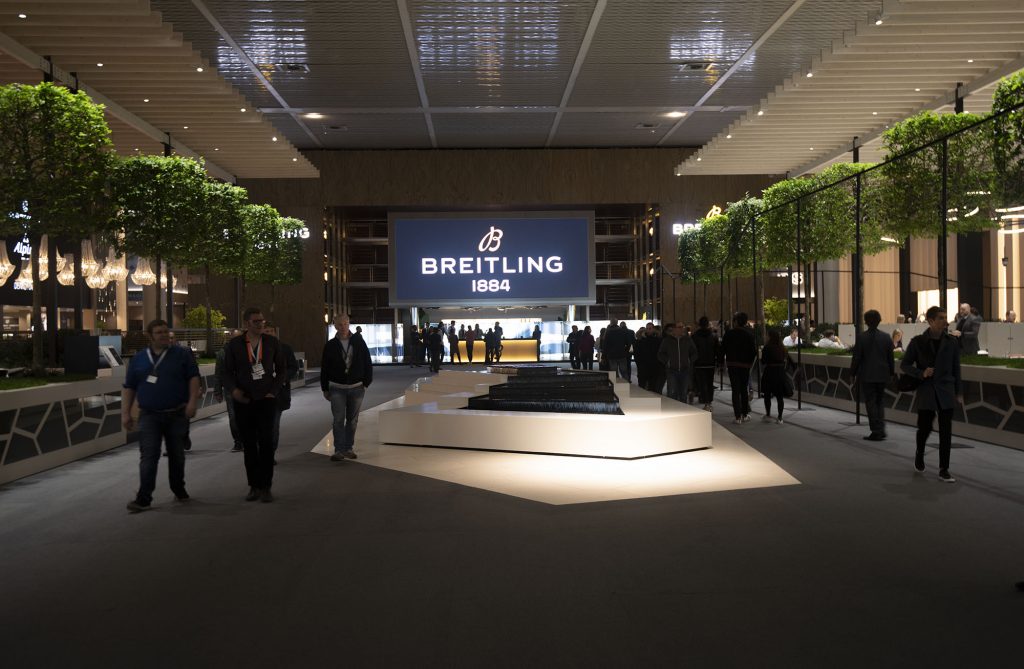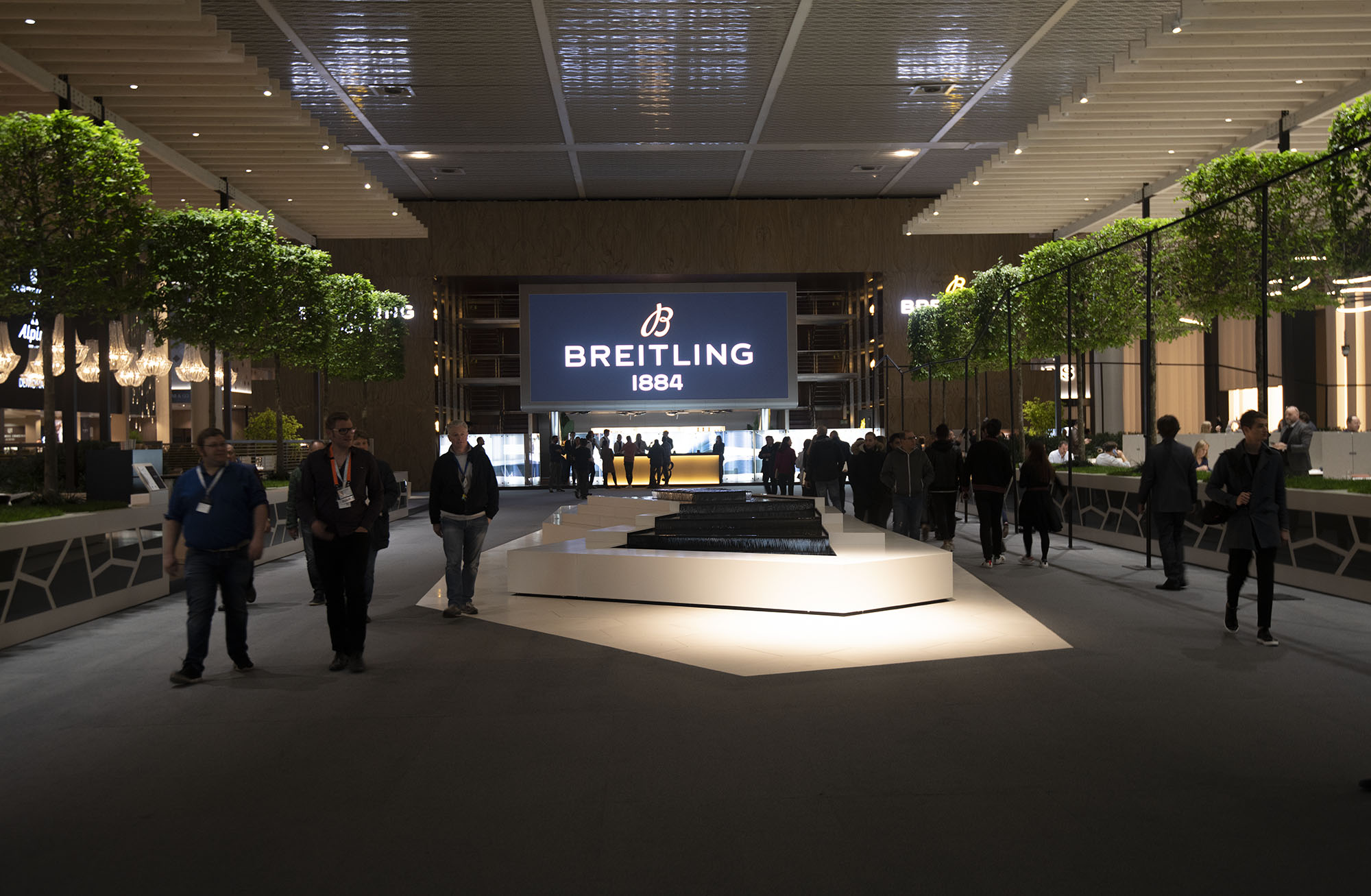 Instead of being a partner to the brands, retailers and the press who attended, and operating under the mandate of promoting Swiss horology to the world, the Baselworld management acted like they had inherited a golden goose, and was making it lay eggs to exhaustion. Why improve anything when people would keep on coming back because of a long standing tradition?
Certainly, brands might have needed Baselworld ten years ago when it was the only good platform to introduce new watches to the world, yet when the internet came along to give more options for communication, Baselworld failed to respond by continuing to have poor WiFi connection in the halls. Contrast this with the efforts of the SIHH (now renamed to Watches & Wonders), that started to provide good WIFI, and even well-lit booths for the press to shoot watches properly as well as proper areas to conduct interviews, all so that the news could be sent out into the world quickly via social media.
Not only that, it seemed that the city of Basel itself did not appear to want to take care of this yearly influx of visitors, with attendees to the Baselworld fair having to endure the same price gouging outside as well at hotels and restaurants, generally having an unpleasant and expensive experience. Could not the Baselworld management have done something about it?
But then, even with these issues, one could never contemplate the possible end of Baselworld seriously since the kings of the fair – Rolex and Patek Philippe, had not signaled any intention to budge. They have always been, and let's be real about this, the main draw and the reason why people made the time and expense to attend.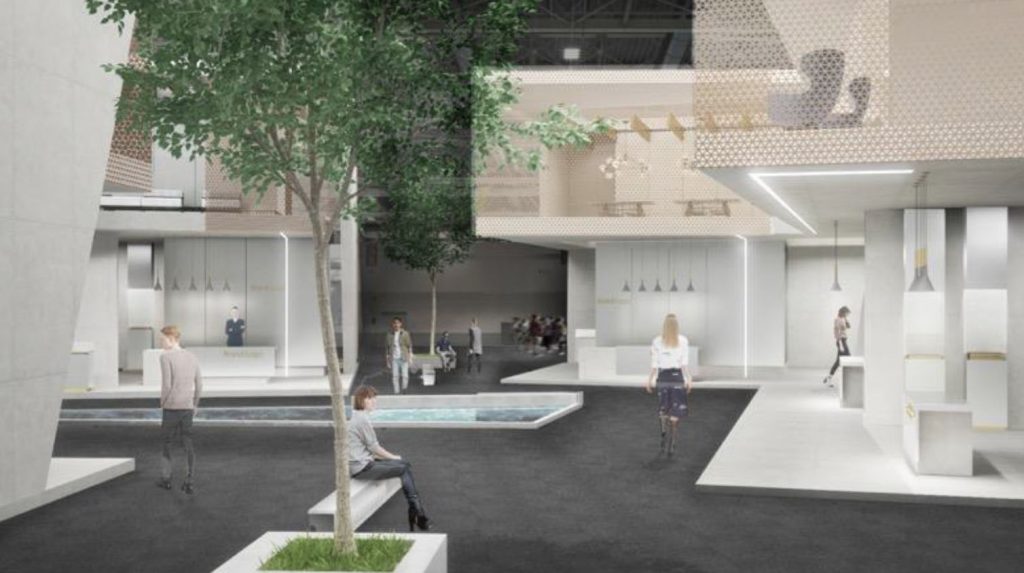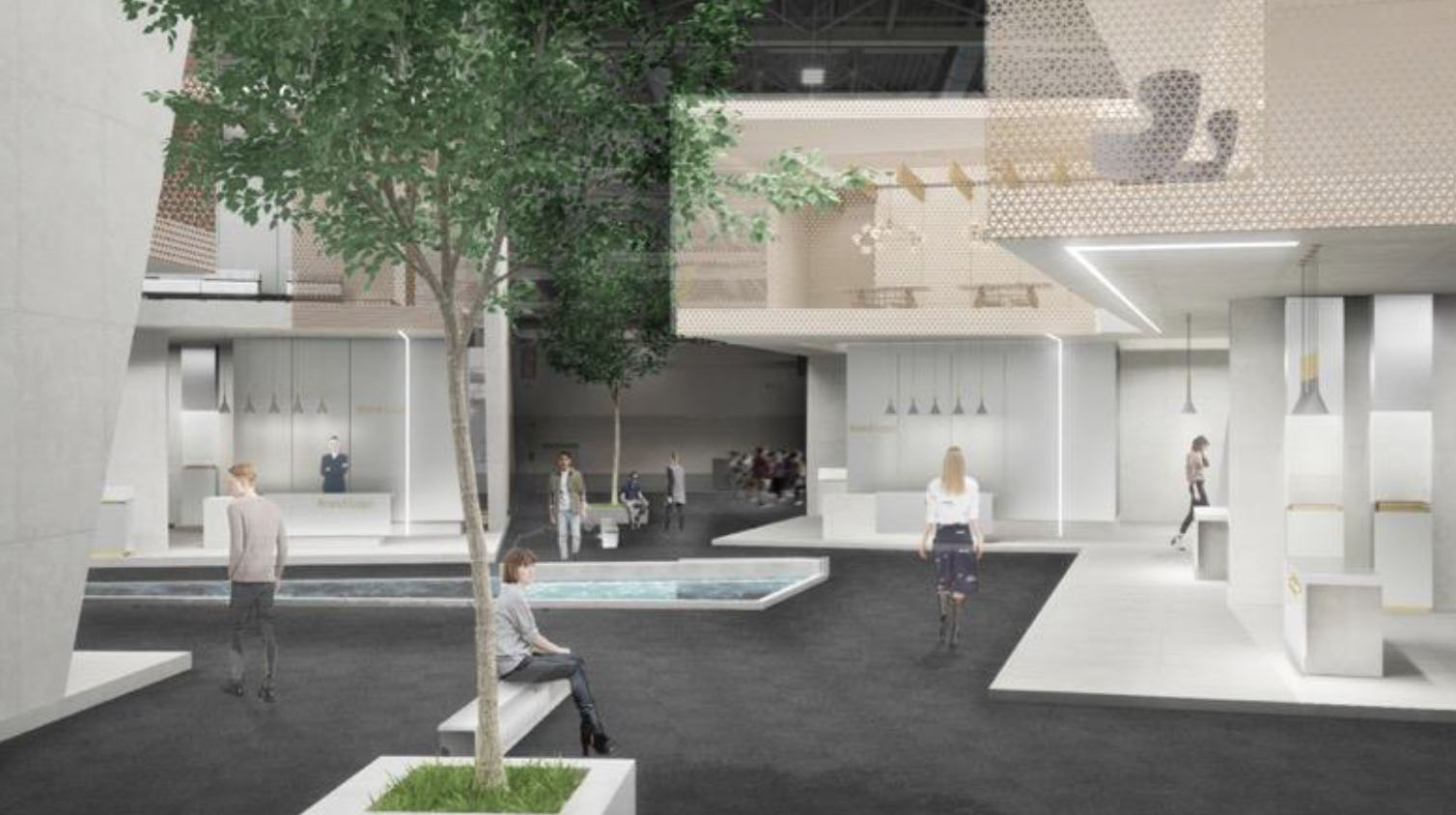 The new team at the helm, who had taken over the old Baselworld management who had unceremoniously resigned after the departure of the Swatch Group was supposed to bring us new innovations for the 2020 edition. Part of the plan was to make hotel rates more reasonable, and even that was a joke, since these were essentially the same as before. Another was their strange Community District initiative, that was aimed at making it easier and cheaper for brands to participate, which had drawn a brand like Maurice Lacroix, who had previously departed Baselworld, to return.
It was going well, sort of, and 2020 was going to be the Baselworld management's chance at redemption. By all accounts, their efforts were welcomed with caution, that was, until the Coronavirus epidemic hit.
The first indication of a down-hill slide was their tone-deaf proclamation that the show would go on as planned, when it was obvious to everyone that the epidemic would get worse. Finally, a day after Watches & Wonders was cancelled, the Baselworld management had no choice but to fold their hand and cancel as well, and in the process sent out a curiously worded press release that said that Baselworld 2020 had been "postponed" to 2021.
Baselworld 2020 "postponed" to January 2021 due to the COVID-19 virus
And now we know why.
Turns out that if they had used the word "cancelled", the deposits from exhibiting brands would have to be returned. By using the word "postponed", if a brand cancelled, the deposit would be forfeited. Essentially, it was the choice to use such legalese to hold on to as much of the deposits that were already collected as possible, and not to do the gentlemanly thing – of offering full refunds for the "cancelled" show. The kicker, they were going to charge 15% in fees for administrative expenses.
This was the final straw that made Hubert du Plessix, the president of the Committee of Swiss Exhibitors, who also happens to be a 30-year industry veteran and director of Rolex, to step in with a strongly worded letter to the MCH Group, owner of the Baselworld fair, to say that full refunds "would be the best way to encourage exhibitors who can participate in a future edition of Baselworld". "Otherwise," he continued. "We fear that this will be the end, pure and simple, of Baselworld."
That letter was sent a week ago, and in the interim, sparked a series of internal industry discussions that had led to the reality that we face today.
The lesson is clear – you don't test the patience of the industry leader, particularly one that can pull every other important Hall 1 stalwart away.
The press release, reproduced in full below, tells the story of frustration, with the choicest quote coming from Thierry Stern, Patek Philippe President, who said: "Today Patek Philippe is not in line with Baselworld's vision anymore, there have been too many discussions and unsolved problems, trust is no longer present."
Heavy stuff.
So now this move provokes other questions that are relevant to the watch industry: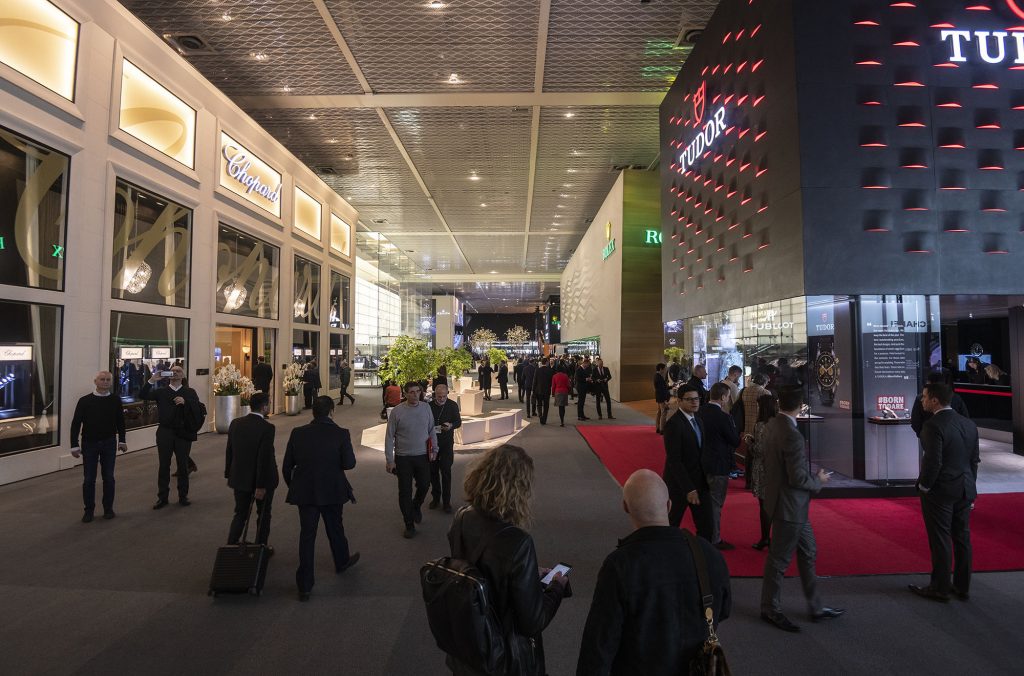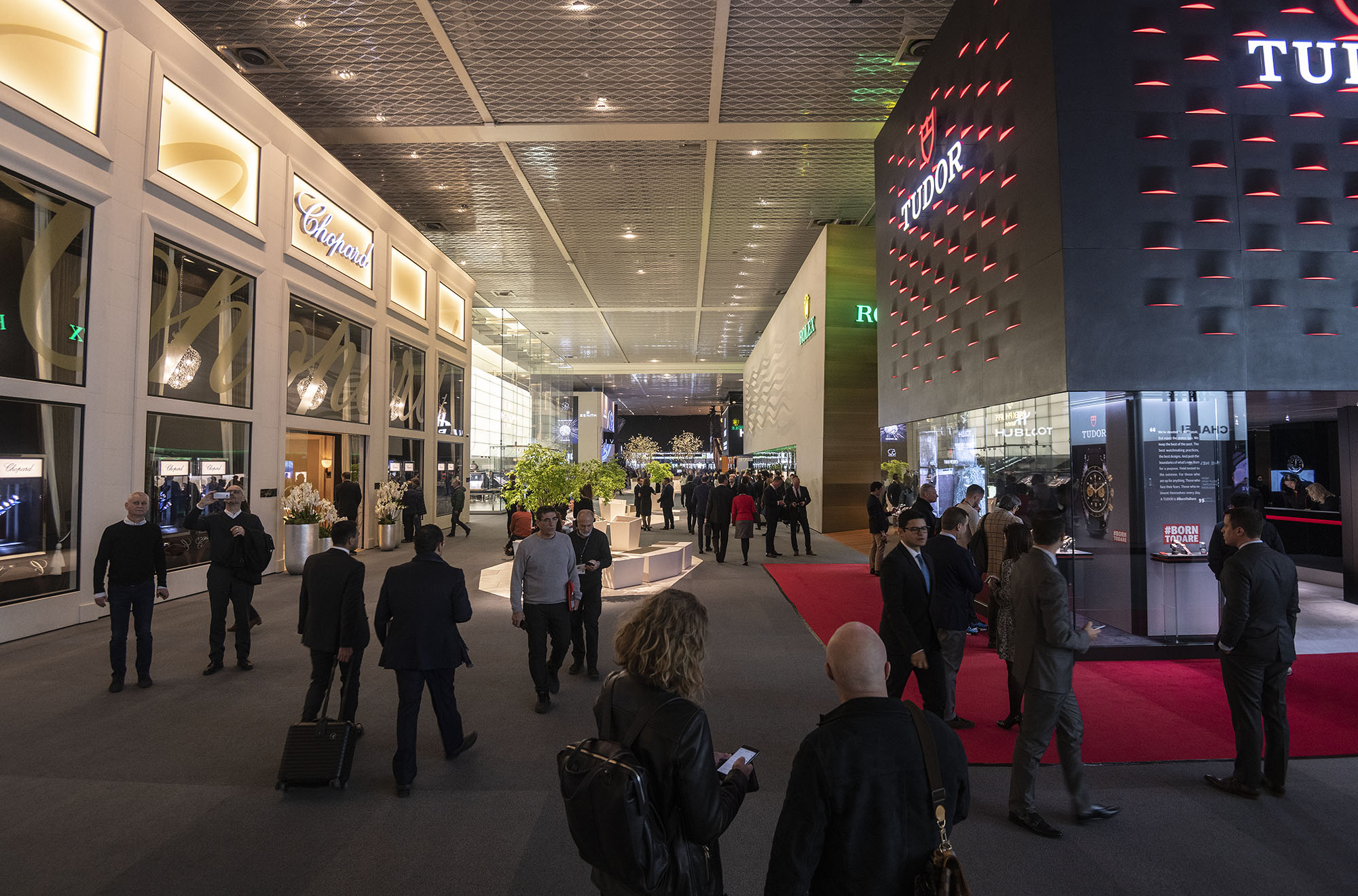 -What about the other brands? Especially the small and independent ones? If the mandate of the new watch trade fair led by Rolex is, as Jean-Frédéric Dufour, Chief Executive Officer, Rolex SA, and Board Member, Tudor, says "to create a new event with partners that share our vision and our endless, unwavering support for the Swiss watchmaking sector", then it stands to reason that there will be a space for the smaller brands. If that happens, then, Baselworld is truly dead.
-Will the Swatch Group join the party? I think that this is possible since the reason for their departure of Baselworld were the grievances that were inflicted under the old management. If they did, it would signal a new unifying attitude of the entire Swiss watch industry, to work together for the benefit of everyone involved.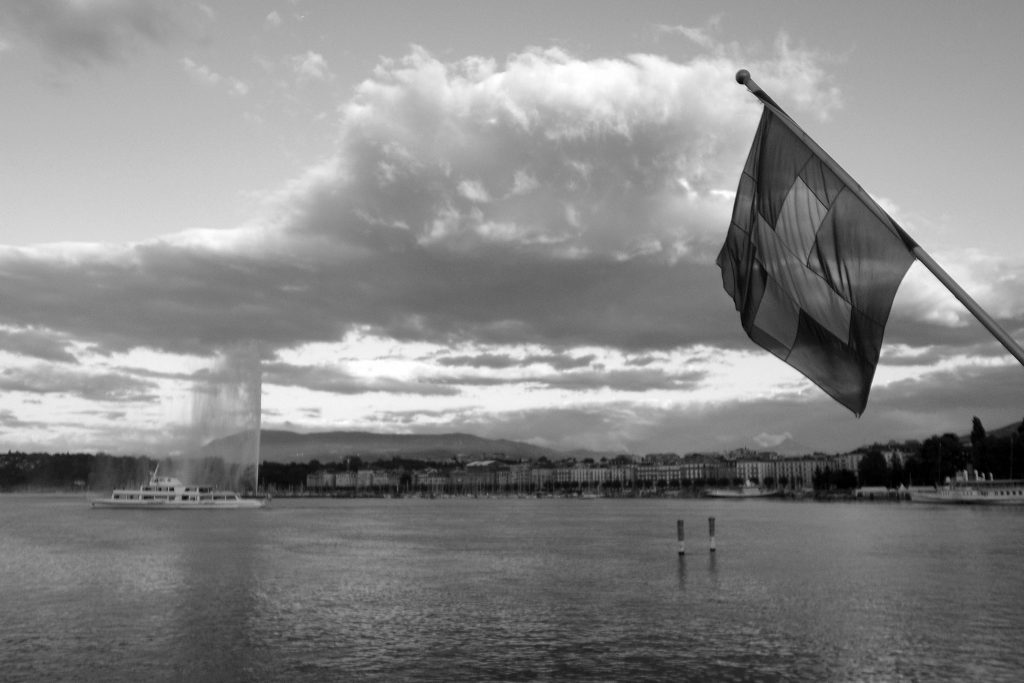 -What about LVMH, who are currently, (aside from Bulgari) still participating in Baselworld 2021? Well, they already have a presence in Geneva, taking up space at the Kempinski Hotel during the SIHH week. So they could join the party if asked or they could continue as usual. Either way they will be part of the mix in Geneva no question. As for Baselworld, there is probably no reason to continue attending.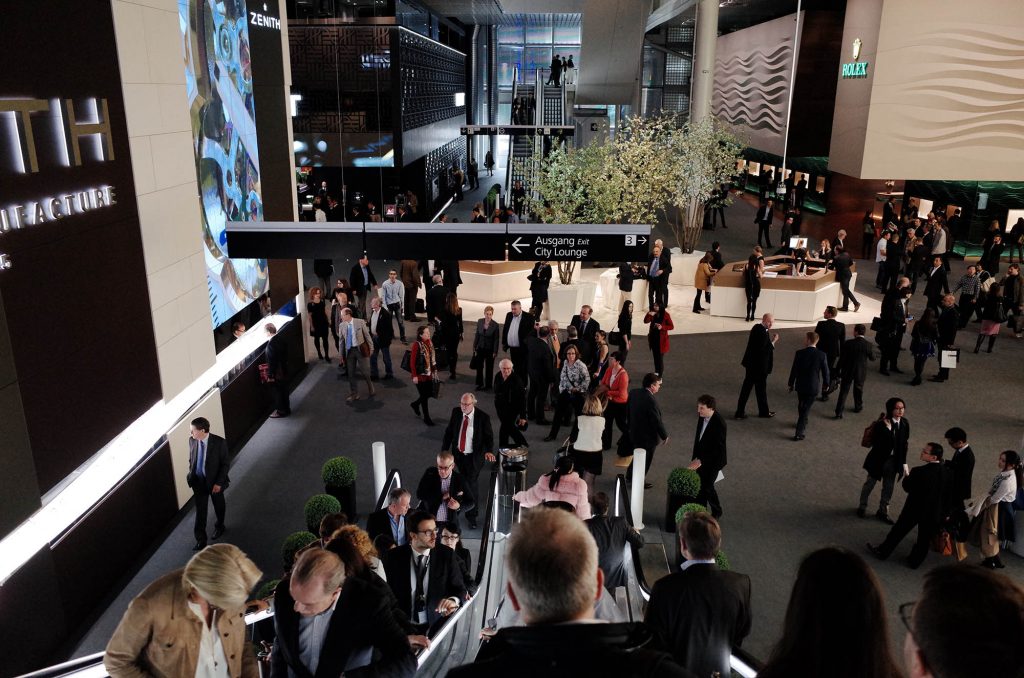 -What about the bigger independent brands that had already left, like Breitling, Seiko and Casio? Will they be invited in, or is it Swiss brands only. And if they were asked, would they accept?
-Also, will the Coronavirus pandemic end on time to allow this new April 2021 watch fair to happen? No one knows what the world will look like then. The pandemic might not be over, and borders might still be closed. And even if they're not, who knows what the appetite for travel will be like.
-Finally, will Baselworld release a statement to apologise, maybe offer new plans? If they do, will it change anything?
(Full press release reproduced below)
ROLEX, PATEK PHILIPPE, CHANEL, CHOPARD AND TUDOR LEAVE BASELWORLD. CREATION OF A NEW WATCH TRADE SHOW IN GENEVA IN COLLABORATION WITH THE FONDATION DE LA HAUTE HORLOGERIE.
Geneva, 14 April 2020 – Rolex, Patek Philippe, Chanel, Chopard and Tudor leave Baselworld to create a new watch trade show in Geneva with the Fondation de la Haute Horlogerie. The show will be held early April 2021 at Palexpo, at the same time as Watches & Wonders. This departure follows a number of unilateral decisions made without consultation by Baselworld management, including the postponement of the watch show until January 2021, as well as its inability to meet the brands' needs and expectations.
The new show, which will be linked to Watches & Wonders, organized by the Fondation de la Haute Horlogerie, is to take place at Palexpo. The aim is to offer partner brands the best possible professional platform, applying a shared vision to successfully meet future challenges in the watchmaking industry. It will also give crucial prominence to the sector's expertise and innovations, both in Switzerland and internationally.
Other brands may also be added, according to terms that have not yet been defined. This new event will be geared predominantly towards retailers, the press and VIP customers.
Jean-Frédéric Dufour, Chief Executive Officer, Rolex SA, and Board Member, Tudor, said: "We have taken part in Baselworld since 1939. Unfortunately, given the way the event has evolved and the recent decisions made by MCH Group, and in spite of the great attachment we had to this watch show, we have decided to withdraw. Following discussions initiated by Rolex, it seemed only natural to create a new event with partners that share our vision and our endless, unwavering support for the Swiss watchmaking sector. This will allow us to present our new watches in line with our needs and expectations, to join forces and better defend the interests of the industry."
Thierry Stern, President, Patek Philippe said: "The decision to leave Baselworld was not an easy one to take for me, being the fourth generation of the Stern family to participate to this traditional yearly event. But life evolves constantly, things change and people change as well, whether it is at the level of those responsible for the watch fair organization, the brands or the clients. We constantly have to adapt ourselves, question what we do, since what was right yesterday may not necessarily be valid today!
Today Patek Philippe is not in line with Baselworld's vision anymore, there have been too many discussions and unsolved problems, trust is no longer present.
We need to answer the legitimate needs of our retailers, the clients and the press from around the world. They have to be able to discover the new models from Swiss watchmakers each year, at one time, in one place, and this in the most professional manner possible.
That is why, following several discussions with Rolex and in agreement with other participating brands, we have decided to create, all together, a unique event in Geneva, representative of our savoir-faire."
Frédéric Grangier, CEO of Chanel Watches & Fine Jewellery said: "Like its partners, CHANEL shares the same independence and the same desire to protect and promote the values, know-how, utmost quality and precision of Swiss Watchmaking. This initiative marks a key milestone in the history of CHANEL Watchmaking and is part of a long-term strategy, which began with the launch of this activity in 1987. This exhibition will allow us to present all of our new creations in an environment that meets our high-quality standards."
Karl-Friedrich Scheufele, Co-President Chopard et Cie SA said: "Chopard first exhibited at the Basel fair in 1964 with a stand of some 25 square metres. After careful consideration, our family decided to support the Rolex initiative and retire from Baselworld – a painful decision. The creation of this new watch show in Geneva, in parallel to Watches & Wonders, will allow us to better serve our watchmaking partners and our customers. Through the alliance, these grandes maisons will also be able to collaborate in promoting the values and best interests of Swiss watchmaking."
Jérôme Lambert, on behalf of the Fondation de la Haute Horlogerie Council said: "The Fondation de la Haute Horlogerie is delighted to welcome a new salon which will strengthen the historical Watch & Wonders event in Geneva next year in early April."
Further information will be published at a later date, in particular concerning the name of the new watch fair and its organization.