In a previous article, I wrote about how when the Gorilla Fastback Drift GT was launched, that it was an unexpected success, and why Gorilla should release another variation.
Well, it turns out that either they were listening to me, or they already realised that they had unexpectedly gotten a hit on their hands and wanted to capitalise on it.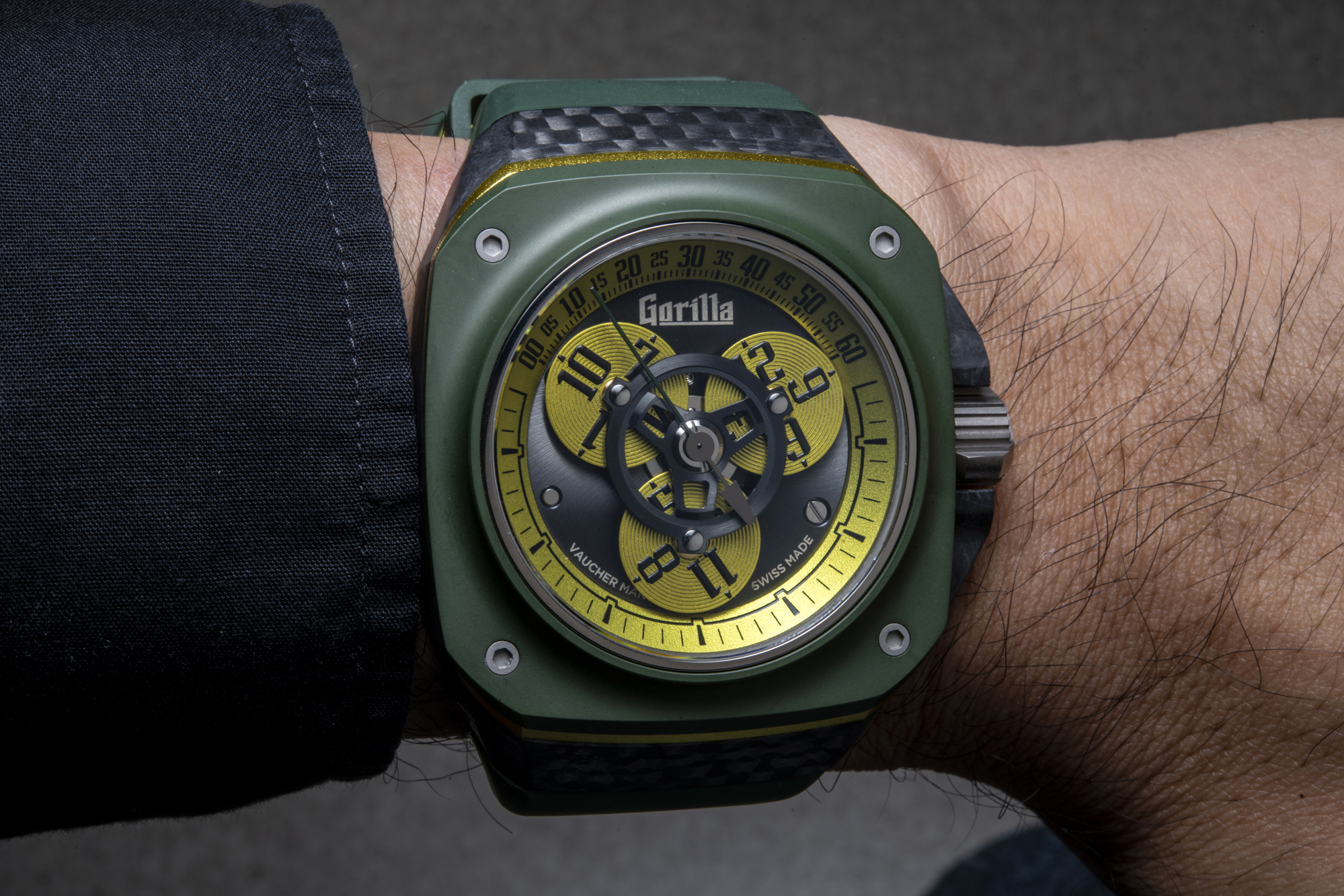 Have a look at the latest variant of the watch, the Fastback GT Drift Elise, this time with a colour combination of green and yellow that is extremely fetching. In this case, we have the same layered construction that we've come to expect from Gorilla watches, with a sapphire crystal over a matte ceramic bezel, an anodised aluminium "pinstripe" and a woven forged carbon case. The colours here are inspired by British racing liveries.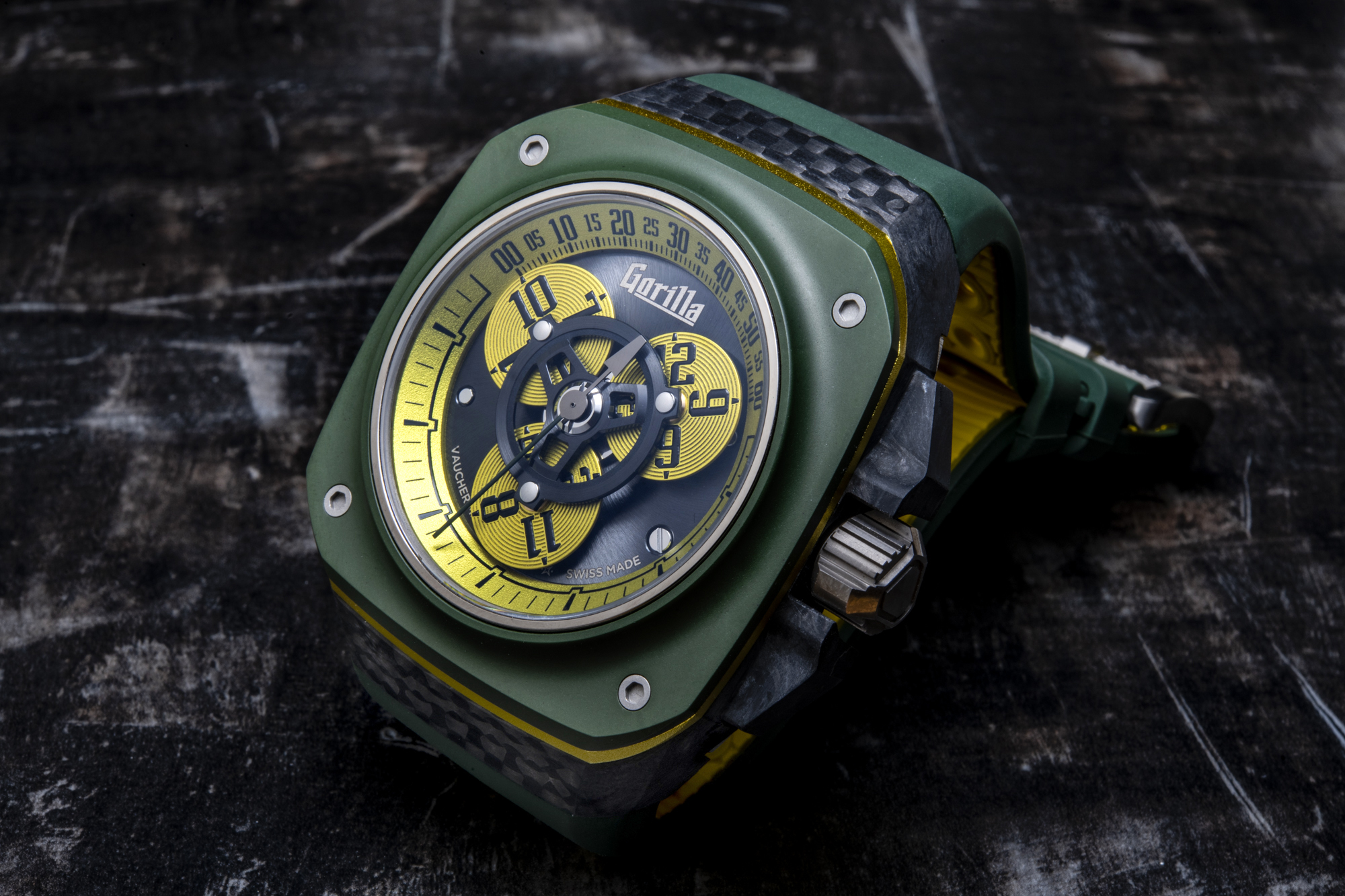 Unlike the purposeful and serious appearance of its predecessor, the new Fastback GT Drift Elise has a decidedly more cheerful feel, with its green ceramic bezel contrasting nicely with the yellow minute track chapter ring and the wandering hour discs. A bi-coloured Viton rubber strap, with green on top and yellow below echos the theme.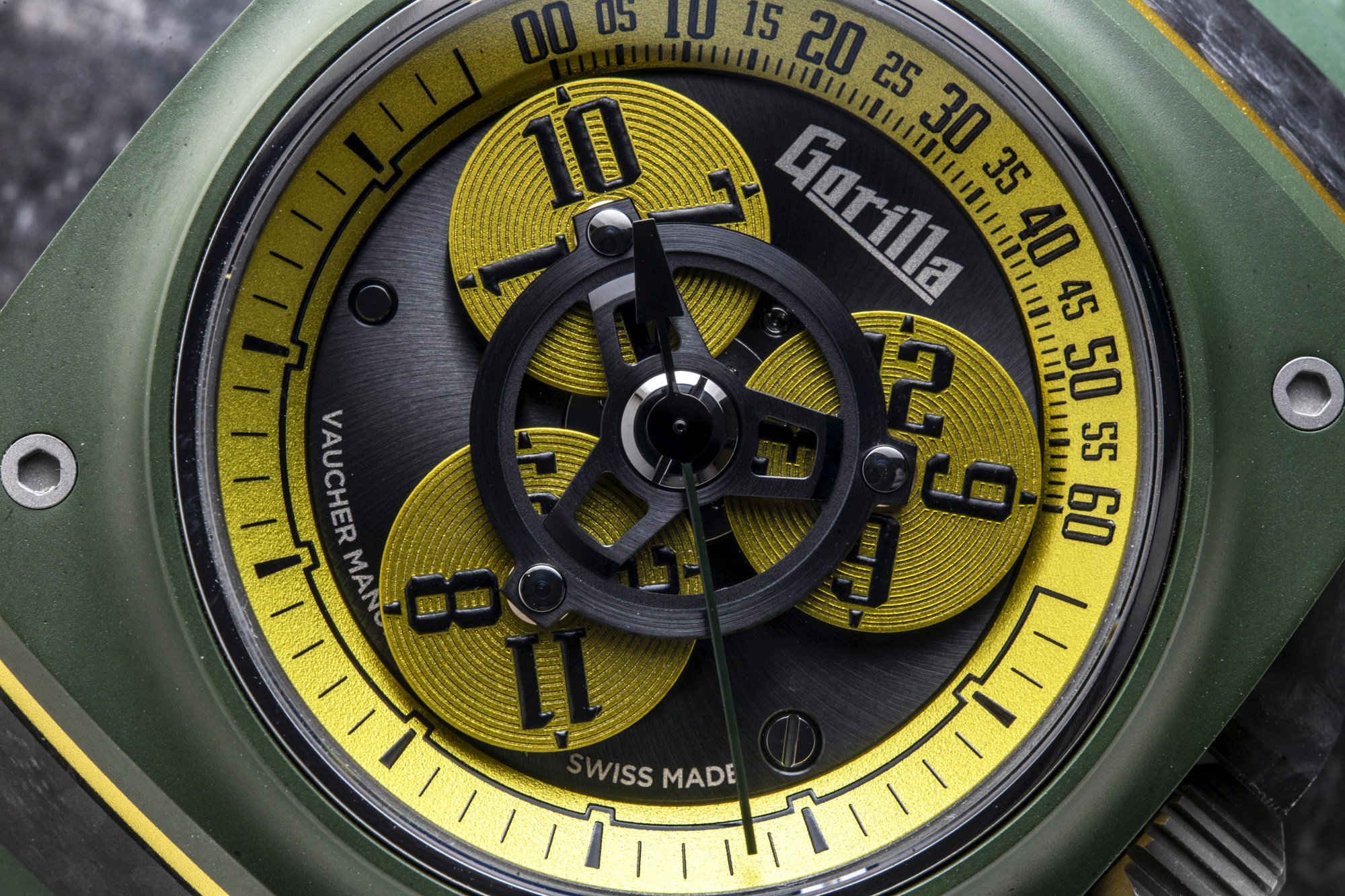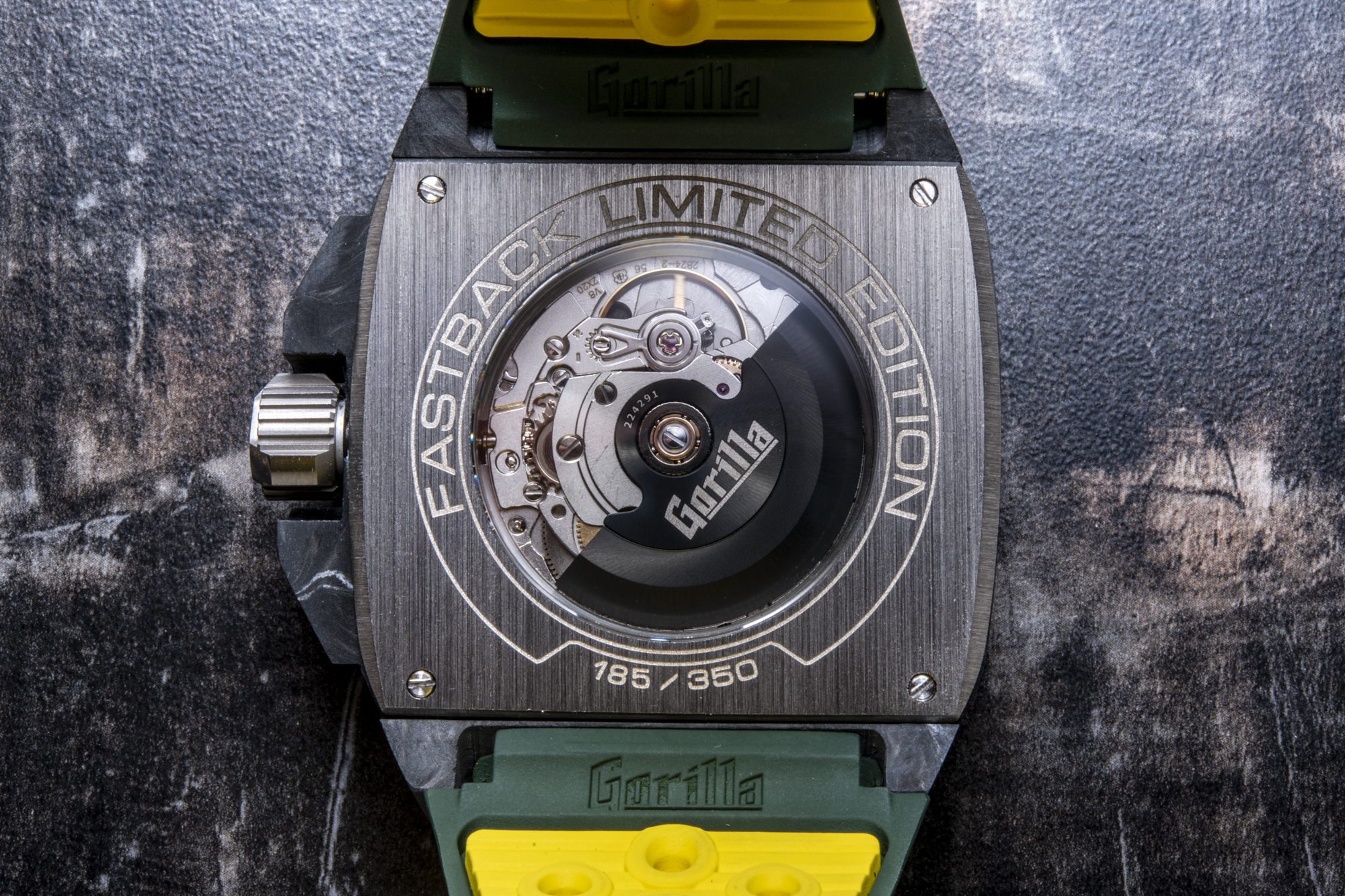 The best feature about this watch of course is the very unique complication that it has that is seen in only a watches nowadays – wandering hours. The most well known purveyor of such a complication is of course, Urwerk, with quite a few watches in their collection that feature it, as well as the Audemars Piguet Starwheel, a watch not in their current collection but extremely memorable to collectors, and the more recent H. Moser & Cie. Endeavour Flying Hours. What's interesting to note is that the watches on this short list are way more expensive than the Gorilla Fastback GT Drift Elise, a fact which will be of interest to those who want a wandering hours complication in a watch but are unable to stretch to the more prestigious brands.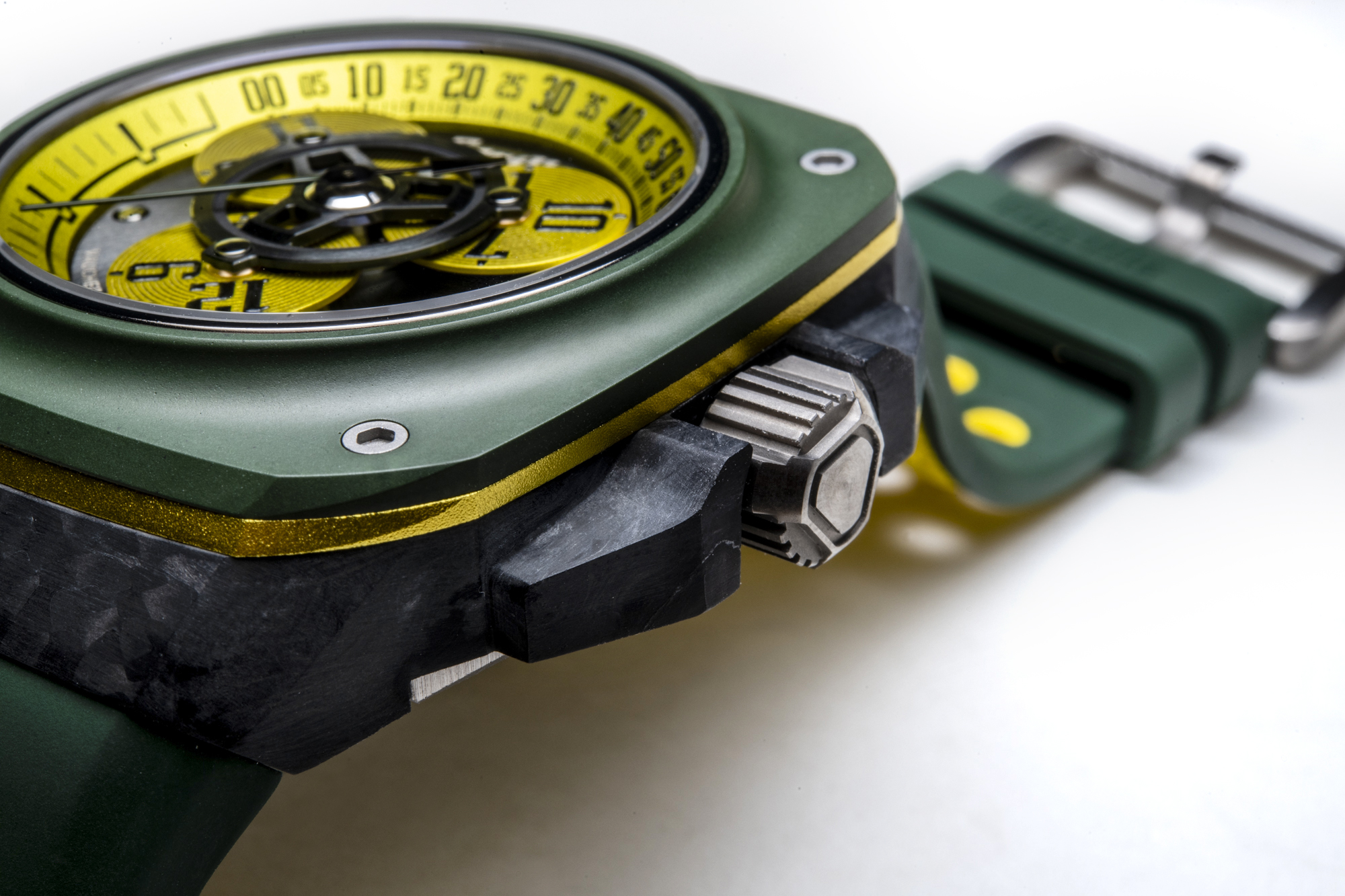 The Gorilla Fastback GT Drift Elise is a limited edition of 350 pieces and while it was announced last year, some pieces are still available at retailers, including my friends at Watch Wonderland in Singapore. Look for them at this link and check out the Gorilla website for more details.
[ninja_tables id="3480″]